My journey to have children was so short in comparison to so many women I know. We only tried for a year and a half to get pregnant before getting approved to adopt. And then we were chosen very quickly. I guess it could have gone on longer, but my diagnosis was pretty devastating and I didn't have much hope of getting pregnant at all. We adopted a baby boy in November of 2009. Then his birth mother's best friend placed her beautiful baby girl with us in September 2010. Then, I surprisingly became pregnant and delivered our third child, a baby girl in February of 2013.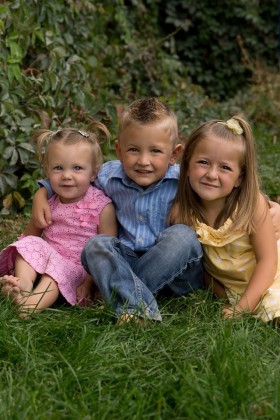 The years leading up to having these three wonderful children came with a lot of work. Doctor appointments, saving money, filling out paperwork, preparing our home, making an adoption profile, and so on. My husband and I had our minds on how to become parents all the time.
While our children were coming to our family, we had so many exciting and scary moments. The excitement of being chosen to adopt, meeting their birth parents, scared of the possibility that they may not end up being ours after all, finding out I was pregnant, scared that I wouldn't carry the baby long enough, and seeing all of our babies for the first time. What a roller coaster. One that we enjoyed so much.
Now we're starting to pack away the baby things. The high chair, swing, Bumbo, bottles, bibs and burp cloths. Soon, we'll be done changing diapers. This brings joy, but also so much sadness.
I think all parents feel this sadness when they decide to stop growing their family. What I think is different for those of us who have adopted or gone through extended infertility issues is that stopping can sometimes almost feel . . . wrong. Maybe because we're so used to working toward having kids? Maybe because we prayed and fought so hard for so long? It's a relief to stop fighting, but also makes me feel a bit hollow now.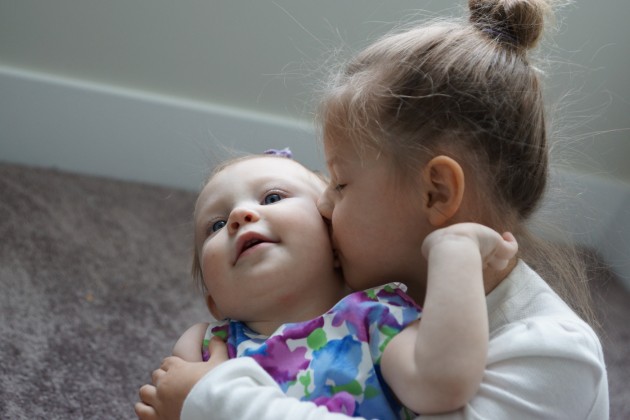 I personally struggle so much with this. I am unable to give away all my baby clothes and equipment because I just can't let them go. I can't fully accept that I'll never bring home another baby and snuggle him or her all night. So why not have another one? I know I could. I know that I could either try fertility treatments again if we didn't get pregnant on our own. I know that I could get all the paperwork done, save up the money, and adopt again. Neither of these options are easy, but I know these roads and how to navigate my way through them. But for so many reasons, that are very personal to me and my husband, we feel like we are done. I know that this could change in the future. We are very religious and feel that if God lets us know in some way that we need to adopt or try to get pregnant again, then we will. But that is not the feeling right now, and I highly doubt that it will be in the future.
So right now I am trying to look ahead instead of back. I'm looking forward to being done changing diapers like I have been doing for the last five years. Disneyland trips are in store as we will be able to put our money towards activities for our family to bond now. All my kids will be able to swim next summer and I won't be pregnant or with a newborn, so I can swim with them too. We can grow together as a family, instead of growing our family size.
I think the ache will always be there, the yearning to have another child join our family. But as time goes on, I believe I will think on it less and less. It will be something I think of when a friend has a baby or when I look at my children's baby pictures. It will hurt when I finally do let go of all my baby clothes, but I'm going to keep trying to look towards the future and the amazing things that are in store for my family of five.
The answer to the question "Now what?" is different for everyone. The answer for my family is that now we will move forward with joy in the present and in the future while remembering how wonderful our past has been. The answer is that now we will keep growing in a different but equally wonderful way.