Three filmmakers, Joel Robbins, Matthew Butler, and Jennifer Ljung, met AnnMarie Richards in February 2013. It took them a year to figure out how they could help her in a way that would be meaningful. One thing led to another, and they came up with the idea of giving back through social currency.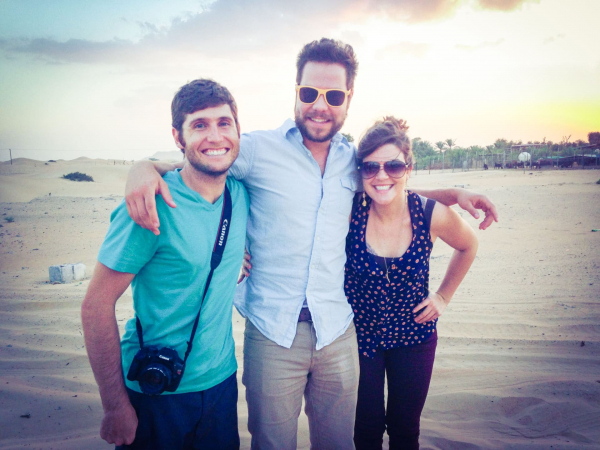 The very first time they met Annmarie, they asked her how many kids she had, and she answered, "I have 32 kids." That caught them off guard, so they asked more questions, and pretty soon they uncovered that they were speaking to an absolutely amazing woman. Her story was so inspiring to them, and they knew the world should hear it.
Joel Robbins said, "Everyone has seen videos about a cause they want to help, and usually these videos end with a call to action to donate to the cause. But in our current global economic circumstances, many people are unable to donate money because they hardly have enough to support themselves. It's not a bad model, just an unfortunate truth."
He goes on to tell us "GoBoka Play is a small group of three filmmakers who wanted to change the way people give back. GoBoka Play wanted to empower people through something they call "social currency." Social currency is the notion that in this day and age, your influence across your social media platforms is more valuable than a one-time personal monetary donation.
"We want to empower YouTube viewers to be a part of something bigger and something they believe in, too. But not all of us have the means to make large donations to causes we are passionate about.
"But if we rally together and Play It Forward, the genuine exposure we create will attract companies who believe in our cause too–companies who do have the means to donate sums that can make a real difference to people who need it most.
This all sounds good, but how do we get these sponsors to care?
If we can change the way people look at social currency, perhaps we can also change the way big corporations look at "charitable donations."
What if we could create a culture where everyone wins? Meaningful causes gain YouTube exposure, that exposure is measured by views, and views justify advertising budgets from major corporations. Before you know it, rather than spending $30,000 on a high-end ad campaign via network television, the corporations are reallocating budgets to produce a YouTube video for a third of the cost with the ability to reach more people."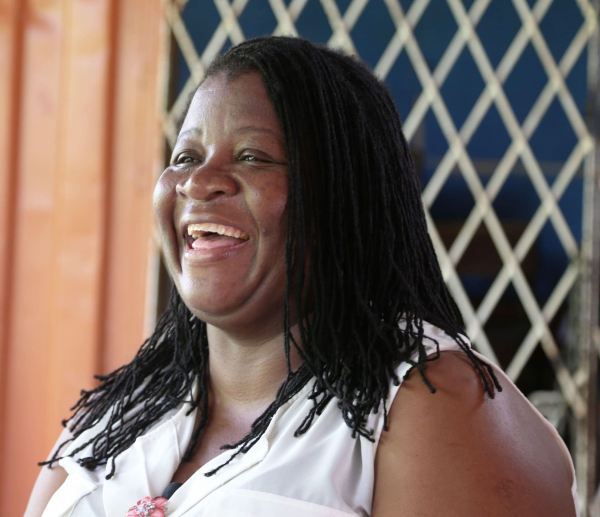 What you can do to help:
From Joel, "Our original plan was to donate a computer lab to AnnMarie for her to use with the children if the video reached 50,000 views by April 10th. We hit that goal within about four days. But what we've seen is that people are glad that they'll receive a computer lab but they want to give more. So we've partnered up with GiveForward.com for anyone that wants to donate that way."
Help others through social currency
If you know of anyone that is doing something extraordinary for their community or others, please let them know at gobokaplay@gmail.com. They are always looking to help more people and believe that we can do that through YouTube and the power of social currency. You can also check out the Make Life Better Foundation, which made this all possible.
I also contacted AnnMarie, and she gave me some background on herself, as well as her foundation. My name is Annmarie Richards. I was thrown into a situation when my parents separated after my Mom emigrated to Canada. My father was not able to handle this and became alcoholic. I was then thrown into the wild turbulence of instability and confusion, but my life changed when a teacher by the name Ruby Teape intervened at grade two. She was an angel sent to guide me. She told me I am special, and I believed her. That changed the course of my life. I decided that I was going to duplicate that action when I was older.
Fortunately for me, I married a wonderful man that was raised in a stable environment, and he has been a good husband and father. He bought into what I now see as my mission in life, and our home became a place of refuge for the needy children and young adolescents. Sometimes, we took responsibility for a whole family. Since 1993, when I moved to May Pen, Clarendon, we have had over 32 children who have shared space with us as family.
We did this out-of-pocket for years. We wanted it to remain personal and close to our hearts. We did not want it institutionalized. "We use the "Person Touch Approach." This became very costly, and many times we could not do what was necessary. In 2011, I was at a cross roads, about to lose my property, which had now formed a part and place of rescue for many, and money was tight. I was obese and suffering from diabetes. My husband was suffering from diabetes, hypertension, and cholesterol Issues. Someone introduced me to Unicity Products and the Make Life Better Foundation. The mantra of the Chairman and CEO, Stewart Hughes, has been "to make the lives of millions around the world better."
We were 90 days to foreclosure and sick, but having many looking to me for help caused me to do the unthinkable. I used the last money I had earned, including borrowing a portion, to join the Make Life Better Movement, and I am so glad I took the risk. It has, in fact, made my life better. As an individual I have sought help for these children and their families from businesses, government agencies, etc., to no avail. When I became a part of "The Make Life Better" movement, I decided I would do this on my own. The Make Life Better Foundation, Goboka, Team Elite Worldwide, and Unicity International have helped me to see the vision becoming real.
I get a percentage of everything I sell or share with persons all over the world to help me and my family keep a roof over our heads and give us the opportunity to stretch a helping had to someone else in need or someone needing a second chance to shine. The video by Goboka and Make Life Better Foundation was made to help us find ways to reach more children and families so we could be sustainable and more impactful. This computer lab will also help us in a remarkable way. This is not just family and home: This is help for a whole community.Thank you for taking the time to share my story and show this interest in what we do.
OUR VISION AND MISSION – KIDS CAMPUS FOUNDATION
The Kids Campus Foundation – Stars of Hope Community Outreach is a social intervention program working as a community-based organization in the parish of Clarendon. This program seeks to provide and identify alternatives to youths and their families in general by creating and facilitating opportunities that will engender a positive, productive, healthy, and creative lifestyle.
Our aim is to make this program a sustainable one that will foster job creation, healthy self-esteem and cultural and civic awareness in our communities. This program is primarily geared to give second chances to children and adolescents who are at risk and give parental guidance, counselling, and training to parents of adolescents as well as adolescent parents themselves with an aim at making their family life sober, productive and stable.
Since hosting over 32 children in our home, we have expanded to offer life skills training, enrichment and self development programs, family life education, and entrepreneurial training to adolescents, adolescent parents, and youths and children between the ages of 6- 19 years in the parish of Clarendon. Extended activities are also used to help families get back on track with their lives.
The vision we hold is the commitment to transforming lives and communities by fostering positivity, productivity, and creativity and thus lift the standards of excellence in education, community development, self-development, family relationships, healthy lifestyles, and social development. Here is also an update on this story! Watch this video to see the surprise computer lab donation.