Ivan from Texas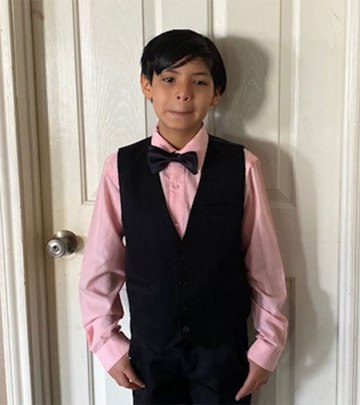 Age 12
Gender Male
Location Texas
Ethnicity Hispanic
Case Number 89959
---
Ivan is a sweet and energetic boy that looks up to his older siblings. He is shy at first but once he warms up to someone, he is very talkative. He is very loving and sweet. He likes to play with cars, toys, watch movies and play sports. Ivan is a little timid but will open once he feels comfortable. He is caring and loves helping. He enjoys dressing comfortable when he is at home and enjoys dressing in sportswear. Being the youngest, Ivan, is a charming boy with a vivid imagination. He likes the outdoors and is a very active boy who is always on the hunt to learn something new. He doesn't have any trouble making any friends and gets along with his peers easily.
Carlos, Silvia, and Ivan make up a trio of resilient siblings who speak both English and Spanish. Spanish is their first language although fluent in both English and Spanish! All three kids are very close, protective of each another and would thrive with a bilingual forever family. Although they each have very different personalities with Silvia being the sassy one Ivan being spunky and Carlos being the protector they come together and get along incredibly well and love each other very much. The children would love to find a forever family where they can be together. They do enjoy doing activities together such as watching movies and playing video games and playing sports. Carlos, Silvia and Ivan love each other immensely. They want nothing more than to be adopted together.
Ivan would thrive in a two-parent household. Ivan's forever family will be a structured home with a regular schedule with designated time for homework as well as a designated time for "fun". Ivan's family will provide a loving home as he has a lot of love to give.