Silvia from Texas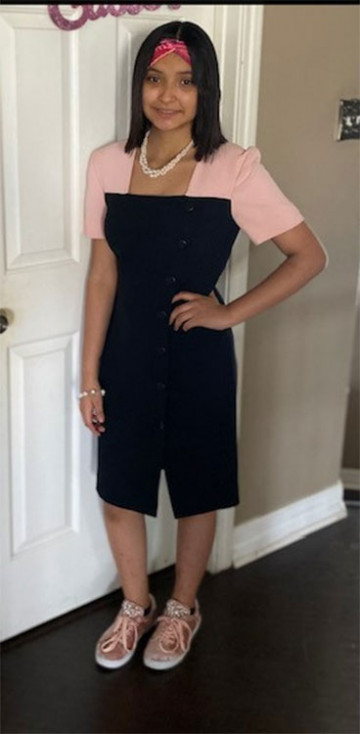 Age 15
Gender Female
Location Texas
Ethnicity Hispanic
Case Number 89958
---
Silvia is the middle child of the siblings and is a typica teenage girl. She is a sassy and kindhearted teen. She is very vocal about her needs and feelings. She appears to be guarded at first but can open up when she feels comfortable. Silvia displays behavior of a mother hen. She can be described as girly and enjoys getting her nails done and likes to shop. She is very outspoken and is described as a resilient child. Silvia's new interest is experimenting with makeup! She enjoys doing her hair and getting dressed up. She is a "girly" girl with an eye for anything colorful. She is the outgoing one of the trios and loves to try new things. She understands her brothers well and despite being the only girl gets along well with them. Silvia is very helpful when it comes to helping around the house.
Carlos, Silvia, and Ivan make up a trio of resilient siblings who speak both English and Spanish. Spanish is their first language although fluent in both English and Spanish! All three kids are very close, protective of each another and would thrive with a bilingual forever family. Although they each have very different personalities with Silvia being the sassy one Ivan being spunky and Carlos being the protector they come together and get along incredibly well and love each other very much. The children would love to find a forever family where they can be together. They do enjoy doing activities together such as watching movies and playing video games and playing sports. Carlos, Silvia and Ivan love each other immensely. They want nothing more than to be adopted together.
Silvia would thrive in a two-parent household. Silvia's forever family will provide a structured home with a regular schedule with designated time for homework as well as a designated time for "fun". Silvia needs a loving home as she has a lot of love to give.