"I had no history. Nothing. Nothing to go on."
Michael Anderson grew up without any biological family, unbeknownst to him. As a young child, he was adopted by two middle-aged people. His adoptive father died when he was 9, and his adoptive mother passed away when he was 12. After that, he was placed in the care of his parents' good friends who became his legal guardians until he was 18.
When he was just 11 years old, Mike found out about his adoption from his friend one day. Shocked and confused, he confronted his mother, but she offered little information to him. "The look on her face was one I'll never forget," Mike said.
But that was it.
There were no records, no stories, no papers regarding Mike's adoption. Nothing. His adoptive mother had burned all the documents containing any information leading to his biological family, and no one in the community knew about Mike's adoption story, either. It was a seemingly dead-end road with no hope of continuing.
Years passed. "I used to get up every day of my life and look in the mirror as I'm getting ready and for a split moment, I'd ask myself: 'Who do I look like? Who am I? Where do I come from?'"
The road leading to that question would happen in one of the most unimaginable ways.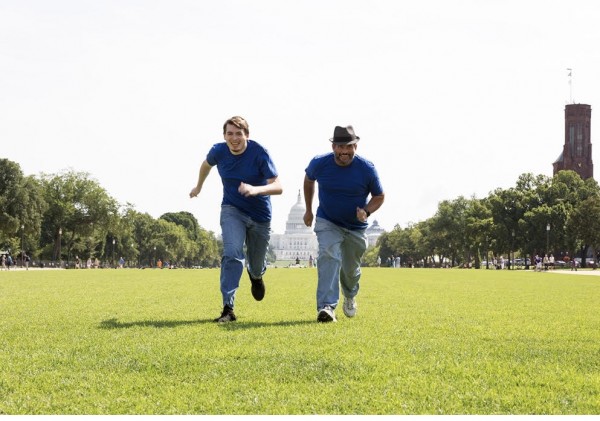 One day, out on a whim, Mike had talked to his family when he decided to put a post out there on Facebook that talked about his search for his biological family. As a prominent photographer in North Carolina, Mike had garnered a large following on his social media platforms due to his beautiful work. Soon, his post went viral. A producer from the rising TV show, Relative Race, saw the post and reached out directly to Mike.
"I thought it was fake or a scam," Mike recalls. "I didn't really believe it." Wanting to find out more, he did some research on the show and watched a few episodes. After that, everything was a whirlwind. Mike began talking to everyone who worked on the show, got a DNA test, and before he knew it, he'd been chosen to be on the show.
He met his biological father on the first episode. On the second episode he met his half brother, then a slew of cousins on the third, fourth, and fifth episodes. The sixth, he met his sister and—finally—on the eighth episode, he met his biological mother.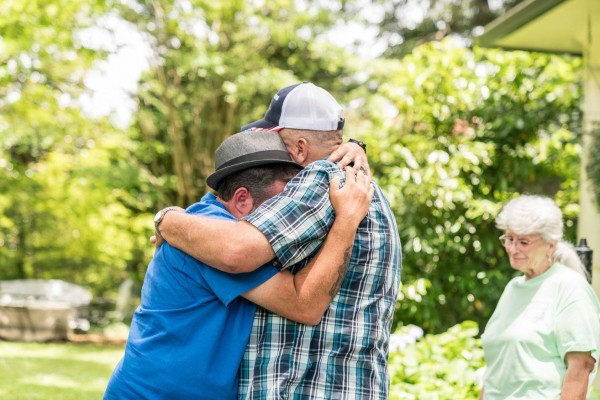 After so many years of not knowing and of always feeling like there was something missing, Mike describes the experience using one word: complete. He has never felt more confident in his life. In the past, there had been a lot of negativity in Mike's life. Now, it is very positive. It has changed his outlook on everything. It has given him hope and answers that he's not had for decades. Answers that he's always wanted.
Although Mike's childhood was difficult, he feels that every heartbreak and every mountain he had to climb happened for a reason. He feels very thankful to his adoptive parents and wants to encourage others to never give up searching for their biological family, if they feel they should do so because searching for biological family is difficult, and Mike understands this. But his advice to adoptees on an adoption search is to not give up and don't let go of hope.
"If I didn't put that post on social media, I'd still be here wondering. It all started with that one post. It changed my life."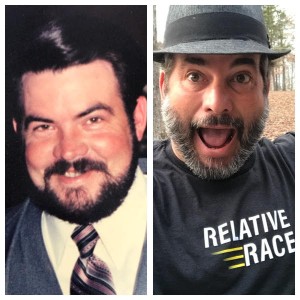 Miracles can happen. Mike has experienced that firsthand. One miracle he shared that wasn't aired on the show was that of getting his adoption records unsealed. Since the 70s, no one had ever accomplished this; it just didn't happen. But the judge decided to open Mike's adoption records. He is the second person to ever have that happen in North Carolina. Since then, Mike has become a strong advocate for changing the adoption laws surrounding sealed records of adoptees. He encourages those involved with adoption to make their voice heard—to go to their local officials and share their story, to become part of adoption groups, to get involved.
"Relative Race changed my life. They found everyone. Every bit of it was a blessing. Never give up and never stop looking."
Relative Race Season 4 premieres Sunday, September 16th, at 7:00 PM MST/8:00 PM CST on BYUTV.
*Find Mike on Facebook or Michael A Anderson Photography on Instagram.
Are you searching for your biological family? Relative Race is looking for new contestants! Visit Relative Race Casting now to apply for the show!