Magic is in the air and the giving spirit abounds. You may have many special people in your life who have impacted your adoption story or are a very big part of that story. It is sometimes to difficult to find the perfect gift to describe how much their role in your journey has meant to you and your family. The great news is that Adoptiongifts.com has everything you are looking for and a wonderful "Gift Guide" section that offers gift ideas personalized to those in your adoption journey. Here are four adoption-themes Christmas gift ideas from Adoptiongifts.com to help celebrate those you love through adoption!
1. LOVE ADOPTION SYMBOL MUGS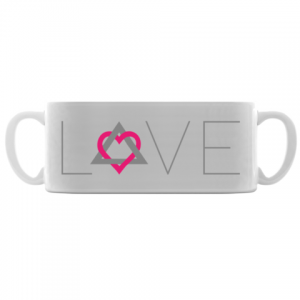 This mug is so simple and subtle, yet packs so much meaning onto one surface. Featuring the symbol for the adoption triad, this mug would be a great gift for birth parents, adoptive parents, and even adoptees. It's a great way to let them know your love for them and giving them a daily reminder of your very special connection.
2. ADOPTION IS ANOTHER WORD FOR LOVE (BLUE/RED) HOODIES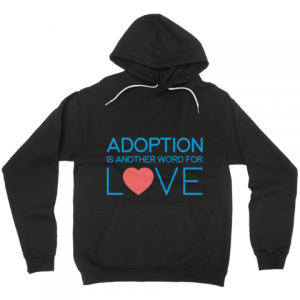 A good hoodie is always a treasure! Especially a hoodie that speaks volumes about the miracle of adoption. This is yet another gift that is good for all members of the adoption triad or anyone in your life who has been touched by adoption. The "Adoption is Another Word for Love" hoodie will be an incredibly comfortable, high quality, cozy conversation starter!
3. ADOPTION CIRCLE PENDANT NECKLACE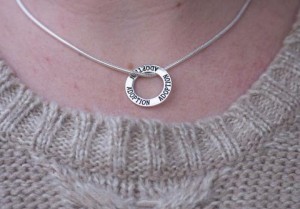 Oh, how I adore this necklace! From far off, it simply looks like the trendy circular eternity necklaces. However, up close, this necklace features the word "adoption" three times. It can be gifted to anyone touched by adoption. It can also hold special meeting for each member of the adoption triad as the word "adoption" placed three times can represent each member. Buying one for a birth mom, adoptive mom, and adoptee to all wear to represent their bond would be a very touching gift!
4. BEST GIFT EVER CHRISTMAS ONESIE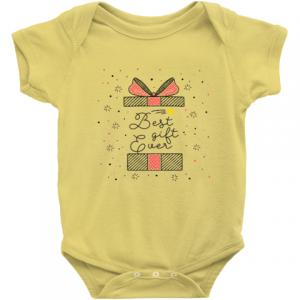 My daughter came home to us around Christmas time in 2015, and her first outfit said exactly this. Best. Gift. Ever. She truly was and still is one of the best things that has ever happened to us as she has blessed us so! This onesie is perfect for the baby boy or girl in your life who feels like the only gift you have ever needed!
Related Article: What Is the Best Present for an Adopted Child?