Nicole Renee and and Nicki Bradley started the Red Thread Sessions in 2011 after growing their own families through adoption. Learn more about the moving moments they have captured and the value their adoption photography can add to your life in the following interview.
What are Red Thread Sessions?
Red Thread Sessions are complimentary adoption photography sessions held during a new family's homecoming or shortly after they have become an adoptive family.
We offer three types of sessions: 1) A family portrait session within the first three months of the adoption finalization; 2) A homecoming session where a participating photographer meets a new family at the airport upon arrival home; and 3) A birth photography session to capture the birth of the adopted child in an open adoption.
Our sessions strive to capture new families and all of the emotions that go along with the first few months home. Our participating photographers agree to celebrate adoption by completely waiving their session fee and offering edited proofs from the session at no cost to adoptive families.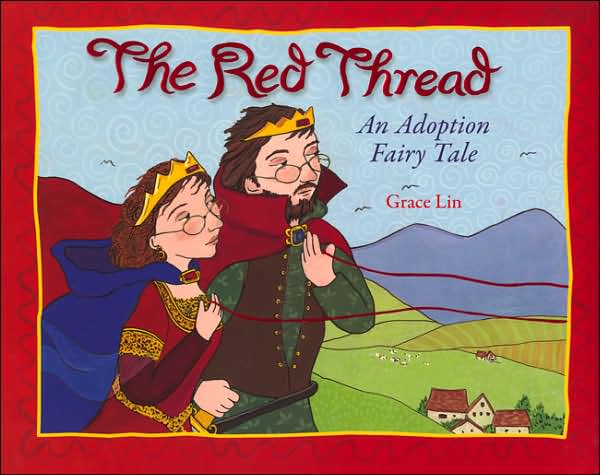 Who founded Red Thread Sessions? Why?
Nicki Bradley and I were the original founding photographers in 2011. With both of us being adoptive parents and custom photographers, we felt the strong need to celebrate the beauty of adoption through photography in our communities.
Red Thread Sessions was born, and we quickly added two more photographers to our team, Amy Vecchio and Jenna Stoll. We currently have over 500 participating photographers across the U.S., and the number grows every day. It's been a beautiful thing to watch Red Thread Sessions blossom and grow with such overwhelming support.
How has adoption touched your life?
After the earthquake hit in Haiti in 2010, my husband and I knew we wanted to grow our family through our adoption. We researched and prayed a lot in those first few months, and eventually realized we would bring our new baby home from China.
We completed her adoption in June 2011 and have absolutely adored having her in our family. She is such a ray of sunshine! Over the years, God has continued to touch our hearts through adoption, so much that we are currently in the process of bringing a son home from China, too! We hope to travel in November. He will be blessing number four for us, number two by adoption.The Renee family welcoming their sweet baby girl home.
What sort of emotional value does adoption photography offer?
Being on both sides, I see the priceless value as an adoptive parent and also as a photographer. Seeing your newly formed family in portraits is so special–it's really difficult to explain how amazing it is! It represents the culmination of so much anticipation and hard work and captures all of the feelings that go along with the finalization of your adoption. As a photographer, it's been so gratifying and satisfying to celebrate with adoptive families. There's just nothing like it.
Why do you feel this is important?
As with adding any new child to a family, those first few months at home are incredibly fleeting. Capturing that time through portraiture is the perfect way to remember all of the feelings during the special time when families are just beginning their journey together. As an adoptive parent, I treasure the images of our family from that time and know that other families have similar feelings.
What do you hope this will help to accomplish within the adoption community?
I hope that Red Thread Sessions creates a spirit of celebration and support–not just within the adoption community, but for everyone. A new child, whether by adoption or birth, should be celebrated and supported by the community. I also hope that the families showcased on the Red Thread Sessions blog will bring about more awareness of adoption. Adoption is a beautiful way to add to a family.
Have their been particularly challenging or heart-wrenching experiences?
There was one situation that was particularly difficult to witness. The biological parents of a newborn baby boy took over parental rights a few weeks after he had already been living with his adoptive parents. They were a family I was supposed to photograph to celebrate their adoption.
I knew that this happened with domestic infant adoptions, but in this case, knowing the couple it happened to was really difficult and hit me hard. I prayed for them during that time and then got the beautiful opportunity to celebrate with them as their situation was redeemed. The brought home their precious baby girl several months later.
How does an adoptive family find a photographer to be a part of these sessions?
It's very simple for an adoptive family to find a participating photographer! They can visit our website, click on the "find a photographer" tab, and then search their state for a photographer in their area. Although we have reached many areas in the U.S., we are still working to have everywhere covered. We need help spreading the word, and that's one of the reasons why participating in interviews like this is so helpful.
Nicole and her beautiful family.
Nicole is a wife and classical homeschooling mother to three–soon four–children who have come into her life by both birth and adoption. She has been a part-time newborn photographer in the Baltimore area for over five years. a founder and adoption photographer at Red Thread Sessions, a contributing blogger at No Hands But Ours, and an advocate of orphan care and adoption.