October 11, 2014 marked six years to the day that the most beautiful perfect baby girl with dark curly hair was born. She stole my heart the minute she was delivered. I loved her before I ever laid my eyes on her. I tell myself that it can't be six years already that I placed my first born daughter into the arms of her mother and father. Time sure does fly. I have been beyond blessed to watch Talia grow and change from a small 7-pound baby to a spunky, loving, kind-hearted, athletic, and funny little girl.
I am not sad today. I do not have any regrets. If I had to do it all over again, I wouldn't change a single thing. As I laid down to sleep last night, my heart was full–full of love and gratitude. A love that has never changed for this little girl who grew in my belly continues to grow in my heart. Gratitude is what I feel for her amazing family. They have loved and supported me through the years with words of wisdom and encouragement.
Adoption doesn't just affect the birth mom, baby, and adoptive family. It affects so many others, my family included. You see, when I got pregnant with her at 21, I was not married, nor was I in a very committed relationship. My family and close friends were my support.They voiced their opinions, but I always had the final choice. My mother, no matter my choice, said that she would support me in whatever I decided to do. That meant the world to me.
Earlier in the day, I called to wish her a happy birthday, but there was no answer. I figured they were off doing something fun. No big deal. As I laid in bed that night, my phone began to ring. I contemplated not answering. Then looking at the screen I knew it was Talia and her family.
I sat up, wiped the sleepy look of my face, and put on a huge smile. We then Skyped for over three hours. I was able to watch the kids open the box I had sent, read the card I wrote, and finally pull out and wrap up in the no-tie fleece blankets I had made each of them. Talia got a Frozen-themed one, Cai, airplanes, and Jasmine, butterflies. We talked about the night she was born and reminded her how special it was and how neat it was that her daddy got to cut her umbilical cord.
As I sat there and listen to Talia tell me about her big birthday party she had the night before and then the fun filled day of swimming at the rec center, eating at McDonald's, and seeing the movie "Meet the Mormons," my heart was bursting with love and happiness for her. Before the kids went to bed, they asked if I would have family prayer with them and asked me if I would say it. After the kids went to bed, I stayed on and talked to her parents for a while longer. I expressed to them just how in awe I am every day of our story. It is so very unique and can not be compared to anyone else's adoption story, how the Lord's hand was in it from the very beginning of it all.
Pregnant and considering adoption?
Get your free adoption benefits and support bundle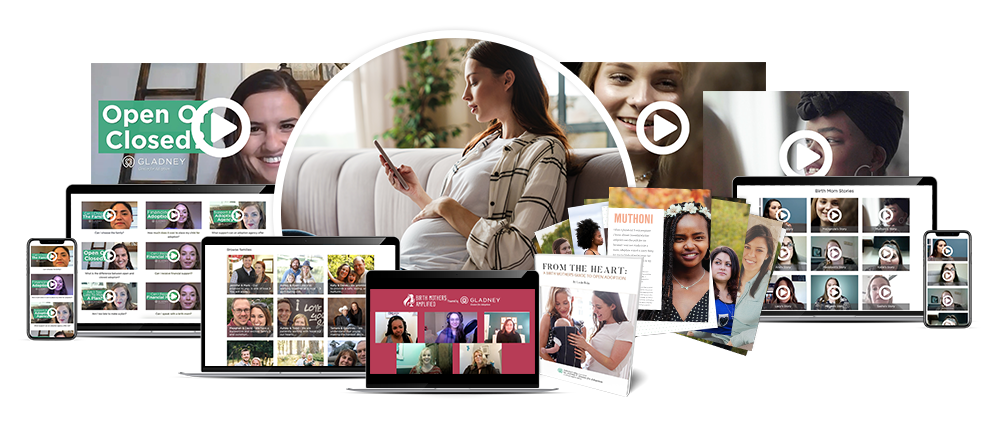 So here are my birthday wishes for Talia on her sixth year of life:
I wish for you to know just how loved you are by so many people.
I wish for you to know that you are a beloved daughter of God with a divine nature.
I wish that you will always remember that I placed you for adoption to give you more,to give you what you deserve and because I love you so very much.
I wish for you to continue to grow and learn as much as you can. Knowledge is so powerful and a great tool to carry throughout your life.
I wish that you will come to learn that when you feel sad or lonely and like no one understands you, Jesus Christ will always be there.
I wish you many many more years of wonderful birthday memories.
I wish that all of you dreams will come true, that you will always believe in yourself and strive to be the best person you can be.
I wish that you will come to know that no matter what anyone ever tells you, you were always wanted. You were chosen.
I wish that you know that if you ever have any questions or doubts, you can always ask me. I will always tell you the truth.
I wish that I have made you proud. I hope I have. You are my motivation to be a good mother to Payton, Haley, and Liam.
I wish that you will always remember who you are. That who you are is more important than where you came from. You were destined to be a Badell, and all I did was show you the way.
I look forward to next year's birthday and seeing how much she will grow and change in the coming year. I have grown and changed so much in these past six years, it is incredible. Six years ago, I became a birth mother, a title I never thought I would share with my own birth mother. I am so grateful for my experiences and trials because they have shaped and molded me into who I am today. As I embark on a new journey with starting my own blog, Tally is my inspiration to share my story and adventures of love, life, motherhood, and adoption.
HAPPY BIRTHDAY SWEET TALLY! May you always never doubt how much you are loved and cherished.