I am sitting in a room with my eyes closed. I hate these guided imagery exercises. They remind me of freshman year in college. Acting 101. The woman's voice dictates the scenario. "Imagine it's your wedding day," she says. "A day you have dreamed of. You have a wonderful ceremony, your friends and family seem so happy for you. Your groom seems nice. In fact, it's the first time you've met him. Then you go to sleep and the next day you wake up. Your groom says you're going on a journey. And over the course of the next few days everything changes. You no longer recognize your surroundings. Sights, smells, tastes – everything is different. You cling to your groom because he is the only thing vaguely familiar to you anymore. This is what the adoption experience is like for the child."
Sitting in my pre-adoption class surrounded by fellow hopeful adoptive parents those words carefully sank in. Sitting in a room while my newly adopted son stood by our hotel room door with his backpack on, those words became a reality. The truth is adoption is yin and yang. There was joy in forming my family but there was also loss. Our child lost his birth family, his birth country, and his birth culture. Culture and identity are intertwined. To lose one means losing the other, and the loss of self can be the most significant grief of all.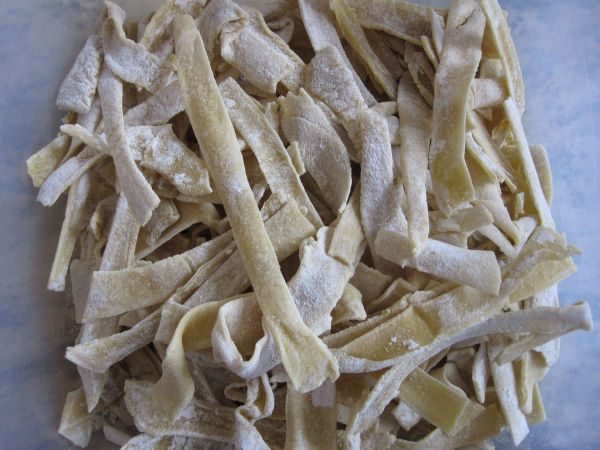 Growing up I always had a strong sense of who I was. I am an amalgamation of Texas pioneer women and strong German house fraus. Every year at Christmas we decorate the tree and make homemade noodles, a handwritten recipe from the old country passed down from great grandmother, to my grandmother, to my mother to me. At Easter we dye eggs and hang them on an Easter tree, another old world tradition. Every season we know what our traditions will bring. They reinforce our sense of selves. They reinforce our cultural identity.
This past January, while all our neighbors were taking down their Christmas decorations, I sent my husband back up on a ladder and for hours he reaffixed colored lights to our roof. Red and gold strands twinkled against the winter moon. I found a branch and spray painted it gold, the color of good fortune. Together, with my son, we decorated the tree with symbols of the Chinese zodiac, ornaments we had bought on our trip to become a family. I invited his two friends (both adopted from China) to our house and together we made homemade dumplings. Well, the moms made homemade dumplings. After twenty minutes the boys left to play Paw Patrol in the next room.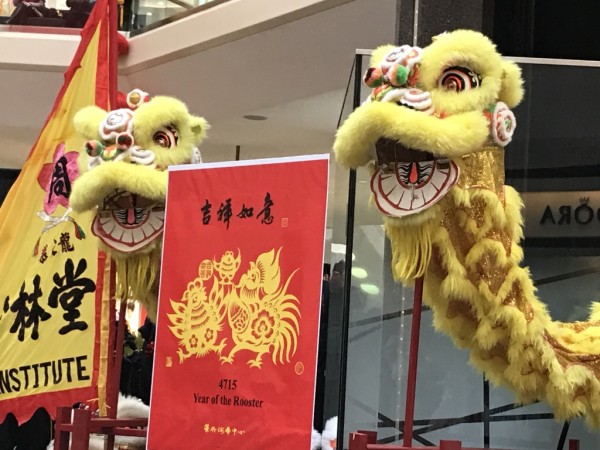 Since becoming an adoptive parent, I have learned to get out of my comfort zone. I regularly attend Chinese cultural gatherings and find myself the only non-Chinese person in the room. My family tries new recipes–turns out making noodles translates across cultures! Our local elementary school is a Mandarin magnate school so we plan to seek out a teacher for our whole family when my son starts kindergarten. We read books that feature Chinese heroes and we were first in line when the new film Made in China hit movie theaters.*
And in all these small ways, I try to preserve my son's cultural heritage. I know it is not a substitute for the real thing. But I also know that through the formation of our family my son is now part Chinese and part American. This is our balancing act. There will be months and maybe years when he wraps himself in the culture of his birth country. And there may be times when he outright rejects it. Like all things in adoption, it is my job to keep the conversation going.
Our preparations for the celebration lasted the full week. When all the dust had been swept from the house, making way for the good fortune of the year to come, we held a huge Chinese New Year party at our home. Family and friends wore red sweaters and dresses. Our son, Jack, handed out red envelopes. We ate homemade dumplings and noodles and rice. I can't say that I made the best dumplings. Or that my limited words of welcome in Mandarin were linguistically correct. My Chinese New Year tree? Not an actual ancient tradition. But this year it became a tradition for our us. Because when Jack joined our family we added more than just a child. We gained an entire country. We have become an American-Chinese (soon to add a –Indian with our daughter's upcoming adoption) family. And I wouldn't have it any other way.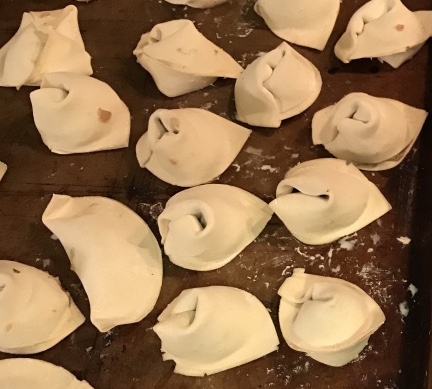 *When we first adopted I looked for ways to bring our son's culture into our home and hearts. There are wonderful children's cook books, such as Handstand Kitchen, that the whole family can partake in. Social media can be another great resource with meet-up groups and Facebook groups of other adoptive families in your area. For language lessons, check with your local school system to see what programs might be available. Lastly culture camps and homeland tours can be great as well as your children get older. But finding ways to incorporate and honor your child's culture in everyday life–such as with books or field trips to a local museum or restaurant–are easy things to help cultivate cultural identity throughout the year.