In life, we have many full-circle moments. I believe that when we take a chance to think out of the box, the circle is made complete. For example, when I was playing with my cabbage patch doll and read the official Cabbage Patch adoption certificate, it was written that I was the adoptive mother. While playing with my doll, there was something inside of me that knew that my children would be adopted. It was something that I told everyone, and they all thought that was abnormal for a child. It was surreal to fast forward 32 years later to be in a South African judge's office and sign actual, legal documentation with adoption paperwork for my son. There are so many out-of-the-box moments in the memoir, You'll Always Be White To Me by Garon Wade.
I first met Wade through our adoption program. We chatted and formed an instant bond because of our views on adoption, the world, policy, and parenting. I was excited to hear that he wrote a memoir because I had many questions about his extraordinary life.
From issues of racism, coming out sexually, gun violence, and adoption, Wade writes about how he's navigated life with the support of his parents and his curious nature of seeing the world. Many events in his life contributed to his viewpoints and his understanding of social issues. This memoir takes the reader on a journey through Wade's life from being found in Sri Lanka to living an average life in Florida as a husband and a parent to his two sons. These life events shaped him into the person he is today.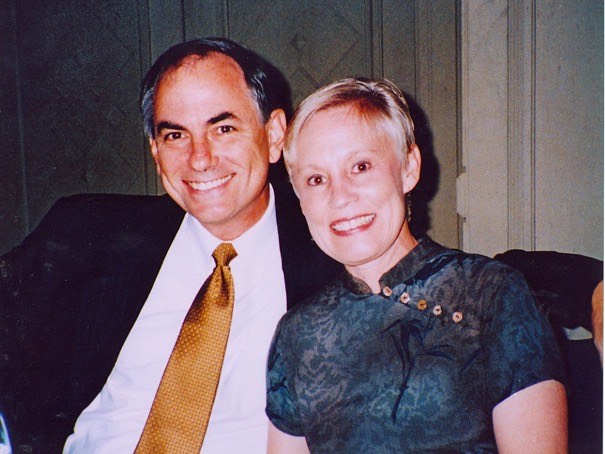 Who is Garon Wade?
Garon Wade was adopted from Sri Lanka and raised around the world with his American parents; his sister, Ebony; and his brother, Yael. He settled in the United States in 2004 to attend college at the University of Texas at Austin. During his time in journalism, he decided to change careers to become an air traffic controller. He graduated from the US Aeronautical Academy and has spent a little over a decade working at the Washington Tower (DCA) and Fort Lauderdale Tower (FLL).
​He is married to James (Jamie), and they have two sons, Matteo and Emanuel (Ema). With his family, he enjoys boating and walking the beaches of South Florida, and traveling the world.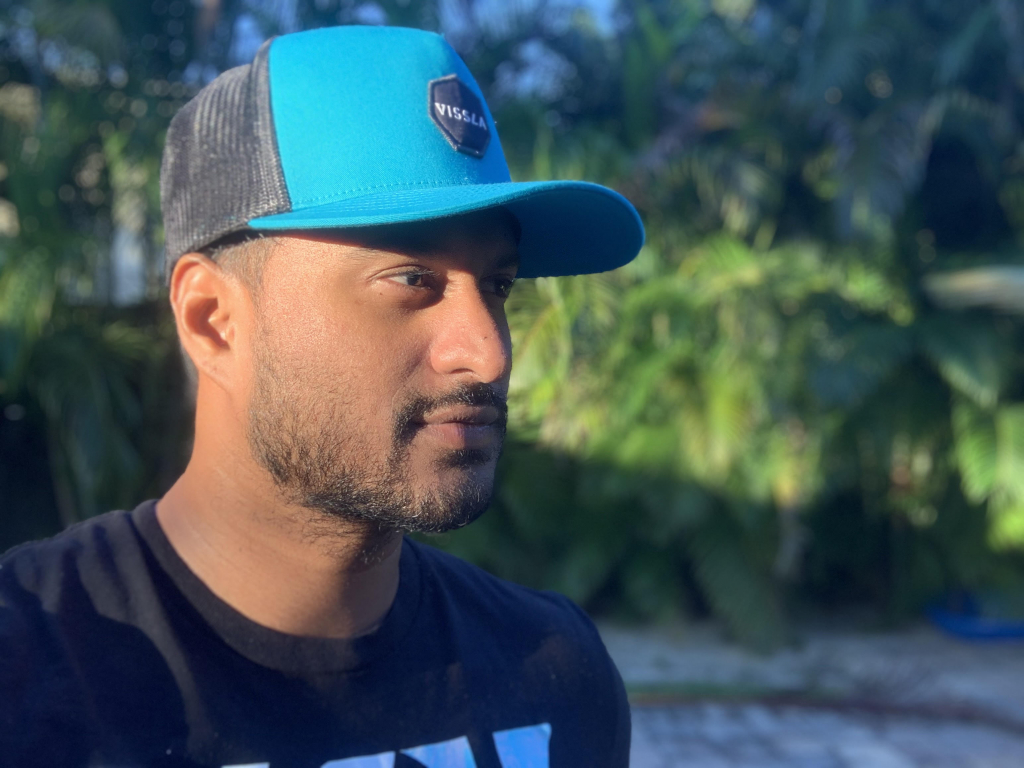 What was the reason behind the memoir?
I am a frequent-watcher and fan of football; thus, I can remember Colin Kaepernick: the average quarterback on the 49ers, before Colin Kaepernick: the activist. In 2016, Kaepernick made headlines by kneeling during the United States national anthem before the protest against racial injustice, police brutality, and systematic oppression. It is customary to stand and place your hand over your heart when hearing the Star-Spangled Banner in the U.S. These actions caused a wider protest movement with more and more sports players taking a knee and the president speaking out against these actions. After the season, Kaepernick was let go and remained unsigned, which many believe is because of his protest on the field.
For Wade, the discussion of Colin Kaepernick taking a knee brought the complexity of race to the spotlight. The complex nature of the race is what Wade dealt with his whole life. Wade mentions in our conversation that Kaepernick was this brown man being judged before the entire world, and nowhere did anyone mention that Kaepernick was adopted and had white parents. Wade said that in this world, people see Colin solely as a brown guy differently versus when he is with his white parents.
To be honest, I believe that Wade was correct. I knew that Kaepernick was adopted and that he had white parents. And in interviews, it was his parents that were his most supportive tribe. In interviews, they publicly said they supported him and encouraged him to keep fighting for things he believed in. They never gave excuses or turned their backs on him. Wade knows this personally because of his life with his parents, Nikki and Steve Wade.
The story originated as a story of the complexity of race, but Wade realized that there was more to his story than the complexity of race. There were complex themes in many things ranging from sexuality, race, and religion. These topics can either divide us and make us go into our corners or make us stronger. In the end, Wade says that he wanted to share "A story that is about the complexity of race and connects it to his relatives in Louisiana. It was a complicated love with his family, but love nevertheless."
Reason Behind the Title: You'll Always Be White To Me
The front cover of Wade's book is a brown man with a title that does not define physically who he is. While I had many questions for Wade, my first question was his reason behind the title of the memoir. I finally had the answer when I read part two of the story. It is such a compelling part of the story that truly goes with his initial thoughts for the memoir behind race relations. For Wade, he does not want to comment on the conversation, because he thinks "it's best for readers to take away their own experience of that moment." For me, it was such a gripping title that was, in its own way, a great introduction to the memoir.
The Memoir: You'll Always Be White To Me
Wade begins part one of the memoir by writing about meeting his adoptive parents in a Sri Lankan orphanage. Like many international adoptees born through a civil war, he cannot give much information about how he was found and his birth family. He just knows that he was found in an orphanage and then his parents came and adopted him. He became a younger brother to his sister Ebony, born in the Philippines. Wade was whisked away from life in the orphanage to a house doubled as a CIA house. His parents were aid workers for the US government, living in Sri Lanka.
"My experience is not going to be reflected in many adoptees," says Wade. "Many international adoptees are taken from one country and taken to the country of the adoptive parents." Wade is correct when he says this. I rarely meet adoptive families that have adopted their children overseas and kept them overseas in their birth country. It is not impossible, but it is rare. When I've met adoptive parents that did this, the challenge for the child was leaving their birth country and moving to the United States for either high school or college. This was Wade's experience when he moved from an international school in Jordan to the University of Texas at Austin.
After interviewing adoptees, I've discovered that many feel things should have been different—especially in transracial or transcultural adoption. There seems to be a lack of understanding regarding race and culture between the adoptive parents and the adoptee. For Wade, he feels that he does not wish his life was different. "I may stand alone or in the minority when I say that I am happy that I was adopted. I love my life. I am the luckiest guy in the world, being found in Sri Lanka during a war and raised worldwide with my parents. I would like to offer this different side to adoptees not to be raised in your country of origin but taken worldwide. I think some people are going to read the book and not understand why he is so happy." In the memoir, Wade's parents lay the foundation to encourage his curiosity about the world and encourage him to be himself.
When asked about his parents in our interview, Wade shares about them very fondly. He shares that he is the most like his mother because "he is defensive of other people's rights that are marginalized." Also, he said that his mother "fully believed that people no matter the color were entitled to the same rights." He said that she loved to travel and enjoy different ways of life. With his father Steve, he says that "Dad is a people person." Wade shares the gift of storytelling as well as the love of people and exploration with his dad. In fact, at the end of the novel, his dad wrote a beautiful letter detailing his marriage with his wife after she passed away. He shares their adventures and the accomplishments they shared as parents and individuals.
Wade shares that his parents raised him not to be a religious person, but one of his favorite sounds is the call to prayer in Jordan. He is observant of tradition and is curious about religion. In the story, he eventually moves to the town of Louisiana during the beginning of the Iraq war. While he was there, he faced racism in his family and school. He shares his ongoing relationship with his grandmother, who he fondly refers to as Ashoh. He met Ashoh when she came to stay with them for some time in South Africa. While Ashoh had a limited view of the world, she visited them.
Wade's story continues in part two describing college in Texas, and part three in describing Washington DC where he meets his husband, Jamie, and becomes a father. Eventually, the family moves to Fort Lauderdale, Florida. In part two, Wade navigates life in the United States and explores relationships in his romantic life, work-life, and continuing the interweaving of his family—especially his grandmother. Wade says in our interview that his "grandmother was racist, but she did love him." He did not want to lose his grandmother and was given every opportunity to come around. Wade said that he felt his grandmother lost her daughter (his mother), and he did not want to lose her." Also, he feels that is a lesson to us all. If we write off our loved ones too quickly, then it is impossible to find out that we have more in common than we think.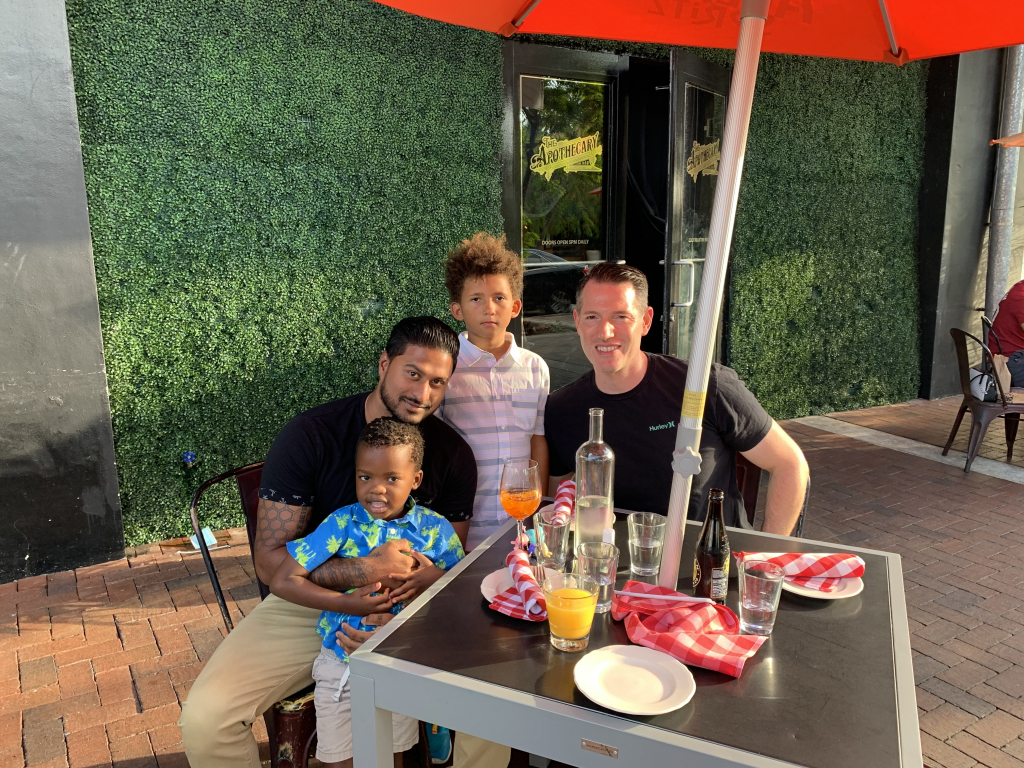 Wade loved seeing the world as a child, but a part of him values that his son has friends that live in one place. He found in his 20s he starting to ask himself, "where am I from?" Today, he feels that he was from all of these places. When he visited Louisiana, he thought that he was home. And if he goes to South Africa, he feels that is home. He feels as though each of those places raised him.
Through reading his story, Wade wants the reader to understand that "things do not fit nicely in one box." He continues in more detail to specify that "Race, nationality, sexuality, etc. They do not necessarily work in one box." He hopes that when people finish the book that this all exists on a spectrum. The best example was my grandmother, Wade says. She has taken on this journey of how complex specific topics are and her journey of acceptance.
I recommend this story to anyone who loves a coming-of-age memoir. I especially recommend this book for transracial adoptive families.
Check out You'll Always Be White to Me on Amazon and connect with Garon on Instagram and Facebook.