Whether you're experiencing an unplanned pregnancy or certain life events have made it impossible or impractical to care for your child, you have options. There is seemingly a different option for each unique situation or circumstance. For some parents, adoption is the best decision. For others, it is kinship care or something entirely different. One option that you will need to consider is the option of guardianship care for your child.
Some options are more involved and multi-layered than others. Because of this, it is important to fully understand all of your options. This is an essential part of making an informed decision. Below, you'll find common questions that many parents have on the topic of guardianship. The following can provide you with a better and more complete understanding of what guardianship care means for your family.
What is guardianship care?
This is when a caretaker is deemed responsible for a child. This decision is made by a court or judge, and the best interest of the child is always the primary concern.
Who is a legal guardian?
A legal guardian is someone who has been found able and worthy to care for a child and is not the child's parent. The legal guardian must keep the child's well-being and financial interests as a top priority. A legal guardian can be appointed by a judge or a court. However, parents have the right to determine who they'd like to become their child's legal guardian in the event of a death or other situations.
A "special guardian" can also be appointed. This person has the legal right to determine what happens to the child's property. However, this is without having rights over the actual child.
What are the types of guardianship?
There are two other categories other than general guardianship under the legal guardianship care umbrella. They are listed and briefly explained below.
Subsidized guardianship is when a caretaker who takes on the legal guardianship role receives financial assistance from the state. For example, Kentucky, Kansas, New Jersey, Ohio, Nevada, Louisiana, and the District of Columbia have a subsidized guardianship program that help guardians pay for things like clothing, food, and shelter if there is a risk of the child being moved to foster care due to a financial hardship. This is to help ensure that when the mother or the father is able to parent the child, the child may return relatively easily.
Standby guardianship occurs when the parent will not be able to care for the child in the near future, usually as a result of a life-threatening event or a disruptive illness. It is a preparatory guardianship assignment. Standby guardianship is about making sure the child has a secure, prepared, and planned future.
Pregnant and considering adoption?
Get your free adoption benefits and support bundle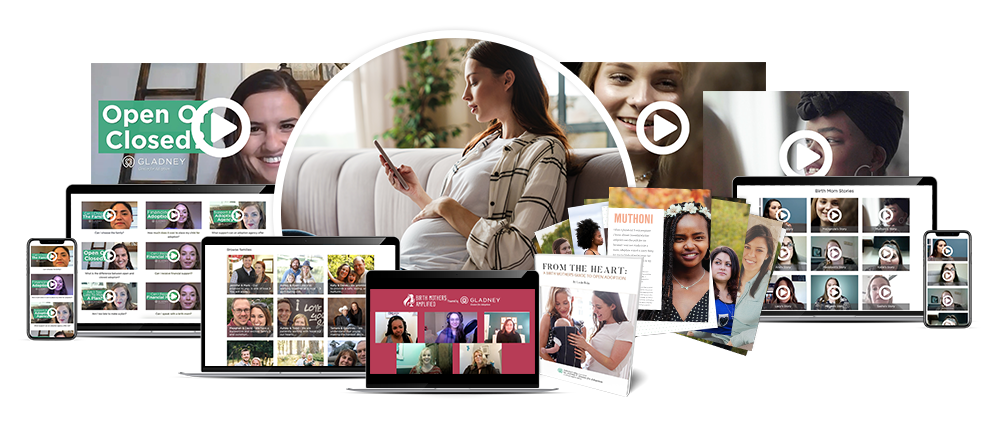 Remember, all these programs are to ultimately protect the child and his or her interests and physical and emotional well-being.
What does legal guardianship entail?
When legal guardianship is established, it is usually on a permanent basis. However, it is completely dependent on the situation specifics and the pressing needs of the child in question. If you feel that this might be a good option for you, contact your state to get the specific guidelines, laws, and regulations.
A judge or court can help you determine if placing your child in guardianship care is your best option. Before you make your final decision, make sure that it's what's best for both you and your child. If you feel that guardianship care isn't in your or your child's best interest, explore some of your other options.