---
Adoption often takes place for families who are unable to conceive biological children or have risks associated with bearing biological children.
My in-laws, Tom and Cathy Olsen adopted my husband, Steve, when he was three weeks old. When Tom and Cathy were married in 1982, they found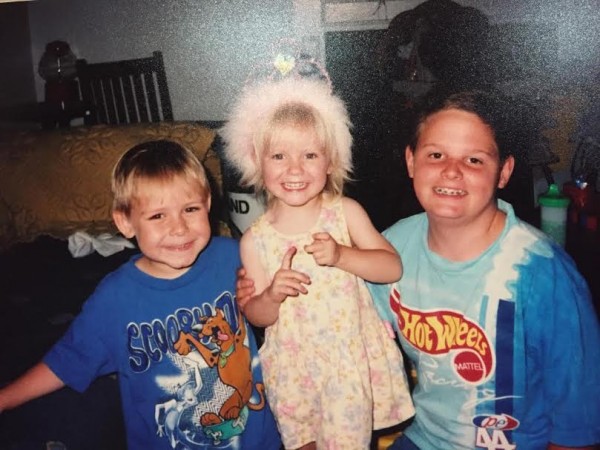 themselves struggling with infertility that lasted about eight years. Initially, they tried to have children naturally. After about three years of unsuccessful attempts, they decided to give various fertility options a chance. Five years of different treatments, injections, and hormones later, doctors found that the treatments were beginning to harm Cathy's body. She was producing too many eggs, but unable to have them pass through her fallopian tubes, rendering the fertility treatments unsuccessful. Once it started causing Cathy pain, they were advised to stop infertility attempts.
Though distraught, they didn't let that get in the way of their dream of becoming parents. They maintained hope and looked at another avenue to have children: adoption. They spoke with a member of their faith who had been working with an agency to adopt and were referred to The Children's Home Society in Oakland, California. So the long process began. They had to complete paperwork, interviews, home checks, and all the other strenuous and time-consuming tasks required for being accepted as a viable option for a child. The process took them about 18 months before they were selected to be Steve's parents in 1989.
"It's a long journey. It's a crazy road. But it does work out. You've just got to stay positive. The blessings are huge." – Tom and Cathy Olsen
After Steve was delivered into their arms, it was about four years later that they began to consider starting the adoption process again. However, before they could really get the ball rolling, Cathy became sick. She felt nauseous and uncomfortable for months! It felt a lot like what many women described as morning sickness. Skeptical, they went and had Cathy take a pregnancy test to see if something was wrong with all the past fertility treatments. But, lo and behold, even though doctors had told them they would likely never have biological children, they found out that Cathy was four months pregnant with their second son, Cody. They were astounded! Had all those past infertility treatments finally kicked in years later?
Another four years later, they decided to further grow their family. Before looking back into adoption, they tried their luck, and a few months later conceived their first daughter, Jamie. It was a miracle, upon miracle, —first Steve, then Cody, then Jamie—and they couldn't be happier.
But how did that affect their family? It's not every day a couple has fertility complications, adopts, then conceives. Was it weird to have an adopted child and then biological children years later? Well, Tom and Cathy said there was no difference in the joy they felt when each child blessed their lives. Each addition was greeted into the world with the same amount of love. Tom stated, "The crazy thing is they all came to us as strangers, and we were able to develop relationships with all of them. In our mind, adopting is no different than having [biological children]." Though it was an open adoption, and they were very open about Steve being adopted, their parenting style and affection didn't vary between kids. They set the same rules, gave them the same amount of love, gave the same discipline, and helped all of them set goals based on their individuality.
From the beginning of their family in 1982, all they wanted was to have children to love, to be parents. And as they went forward with faith and determination, they were given the gift of children. Though brought to them through different means, they have been able to fulfill one of their greatest desires. To others who may have both adopted and biological children, Tom and Cathy give simple, but encouraging words of comfort: "It's a long journey. It's a crazy road. But it does work out. You've just got to stay positive. The blessings are huge."
Considering adoption? Let us help you on your journey to creating your forever family. Visit Adoption.org or call 1-800-ADOPT-98.