Gina's personal story of being adopted as an infant gave her a strong desire to "pay it forward." Jeff and Gina talked about adoption many times but were not really in a position that they felt comfortable in making it happen. They considered foster care adoption, but truthfully, they were worried about having to let a child go. In many ways, adoption became something that grew in Gina's heart and minds through the years.
Jeff and Gina witnessed the adoption of a little girl from Ethiopia by a family in their church and realized that international adoption was a possibility in their own lives. With their hearts set on adopting a baby boy, they attended a meeting at an adoption agency in their community. During the meeting, the speaker told the story of a brother and sister, ages 8 and 10, who were the oldest children in the orphanage. A family had met the children and wanted to adopt, but they were not able to adopt the pair.
While listening to the speaker talks about the future this brother and sister would have grown up in an Ethiopian orphanage, Gina and Jeff began writing notes back and forth to each other, looking at each other and felt a "nudge" in the hearts. Gina shares, "Our own kids were 5, 7, 9, and 16 at the time. It definitely had not been my idea to adopt older children out of birth order, but for some reason, this felt right."
After learning more, they left their contact information to be shared with the family who had originally met the children and wanted to adopt them. About a week later, they received a call from the family and realized they attended the same church and were the ones who had brought home the little girl from Ethiopia. They were able to meet with them, talk about the children, hear their experiences in Ethiopia, and view pictures of the siblings. Again, it just felt right.
With the urging of their four biological children, Jeff and Gina began the process. Gina recalls, "They helped get things ready for our home study, helped make photo albums for the kids, and were willing to share their rooms, toys, and parents." Jeff and Gina were extremely proud of their children for their willingness to share their lives with future siblings.
After raising money and digging into their own financial assets, they started the process in June of 2007. Their adoption was finalized in Ethiopia in December of 2007, and in February of 2008, they traveled to Ethiopia to bring the children home. Looking back on it, they realize how fast the process went.
Gina recalls, "When we picked up our kids at the orphanage, I remember pulling into the compound, the taxi pulling in through the locked gate, then kids flooding out of the house, running toward our car. There were probably 40 children there, climbing on us, saying "Mommy" and "Daddy." This memory is one that has not left them through the years. Soon after arriving, they met their children, took lots of pictures, gave gifts, played with all of the kids, and had a coffee ceremony with the leader of the orphanage.
"Before we left, we saw a boy around age 8 or 9, hiding under the stairs, crying his eyes out. The pain in his eyes was a universal language that just broke my heart," Gina states. Gina and Jeff found out that the little boy had come to the orphanage at the same time their children had arrived and were their best friends. Gina left that day and told Jeff that they would either be back to bring him home, or they would find someone to adopt him as she could not stand for that to be that last image of the place their children came from.
With the adoption of older children, Gina and Jeff feared they would miss many "firsts." However, they quickly learned that there were many firsts they got to experience. For example, they watched their first escalator ride, enjoy their first pizza, and their first time swimming.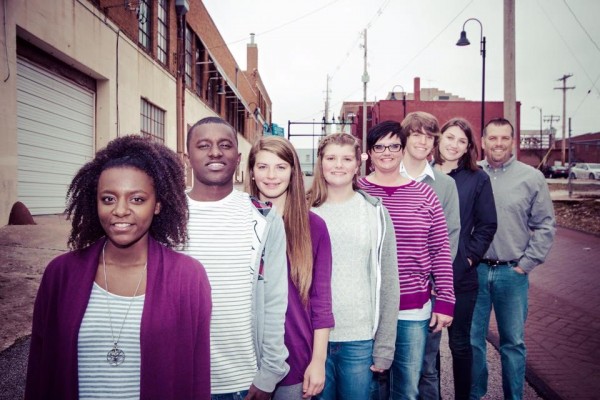 Gina did not forget the little boy under the stairwell in Ethiopia. Through her blog and an adoption group website dedicated to parents adopting from the same orphanage in Ethiopia, a family was found. They are now close friends, vacation together, and have become family.
One lesson Gina has learned from the adoption of older children is this: "Anyone expecting excessive gratitude from their older adopted kids should really check that expectation at the door." She also cringes when anyone says that their children are lucky. Jeff and Gina do not consider anything that has happened to them in their short lives to be lucky.
Gina also carries in her heart a whole lot of grief and loss for what they have been through. "Sometimes I feel their grief and loss is too much for me to take on as my own as if I'll drown in it if I let myself experience it too much," states Gina.
Adoption has taught them about the beauty of and need for diversity. It has made their family more aware of the needs of others on a global scale. The adoptive community has also been a big source of support. Like-minded families' sharing their experiences has brought about lasting friendships.
If Gina could be given one wish regarding international adoption, it would be that it not be needed. "It would be my ultimate dream for international adoption to not be needed. It would be my dream to assist and create cultures where families are kept together, where mothers are empowered and assisted to create a life for them and their children," Gina states.
Their advice to adoptive parents is this: Adoption is unique, hard, not perfect, and a work in progress. Regarding international adoption, Gina states, "If you change one life anywhere on the Earth, why does it matter where they came from?"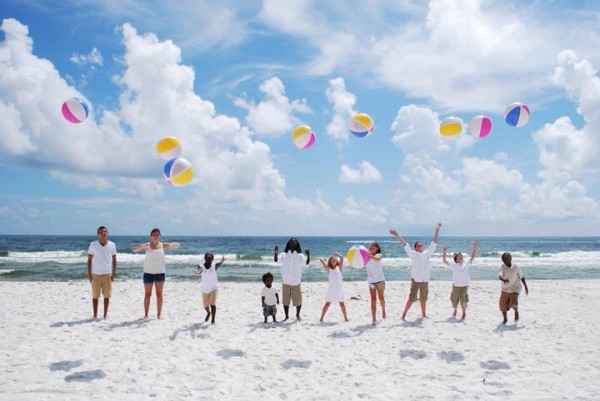 Considering adoption? Let us help you on your journey to creating your forever family. Visit Adoption.org or call 1-800-ADOPT-98.