I am a total film nerd, and recently had the opportunity to see a really neat short film at The Sprout Film Festival called Get That Gold. Get That Gold (watch it above) is a short portrait-style documentary featuring Kyle Burt, an athlete, an adoptee, and a person with FASD (Fetal Alcohol Spectrum Disorder). The film follows Kyle as he competes in the Washington State Special Olympics. Kyle is the brother of Angela Tucker and had several scenes in the documentary Closure, a film following Angela's reunion with her biological family. I found Kyle to be an extremely interesting character in Closure, so I was very happy to see him in his own film and get to chat with him about what he had been up to since Closure ended.
What adjectives would you use to describe yourself?
Hyper, talkative, talented . . . I don't know, energetic.
I loved your scenes in Closure. Your honesty and humor made me laugh. What have you been doing since the filming of Closure?
I've been working at Albertson's. I've been there for 4 months. I've also been training for the Special Olympics.
Your newest film, Get That Gold, follows you on race day in the Washington State Special Olympics. How did you get the idea for Get That Gold?
I came to Bryan, my brother-in-law, and asked him, "Can you film this journey of mine?" And he said yes. I went to state and he met me there. I thought, "I'm just going to do this for fun and not for YouTube." So I decided to just go ahead and do it. I didn't know what the results were going to be as I got on the track. Everything you saw is my real reaction. I was really excited about the 1500. That was really my main event where I was going to Get That Gold. I had no idea that it was going to go off-road.
My son is dying for me to ask you, how long did it take your feet to heal?
About two days, but actually I was fine the next day because I had to do the long jump.
Get That Gold was recently selected for The Sprout Film Festival. Can you tell me a little bit about The Sprout Film Festival and what it was like to have your film selected?
The Sprout Film Festival is a festival with films about people with disabilities. It could be a documentary, short film, music video, or full-feature film. Each and every year they select films from across the world to be in this film festival and mine was selected. I was on break at work when Bryan called to tell me . . . he called me up and let me know. It was two months before the festival. I was so excited. My boss was there and I was jumping up and down and I told her I was going to New York City.
What can we expect from you next?
Actually, I'm in the process of doing another film. I'm going to do a collaboration with a friend I met at the festival . . . I just got my own GoPro. We don't know who's directing it yet. It's still in the beginning stages.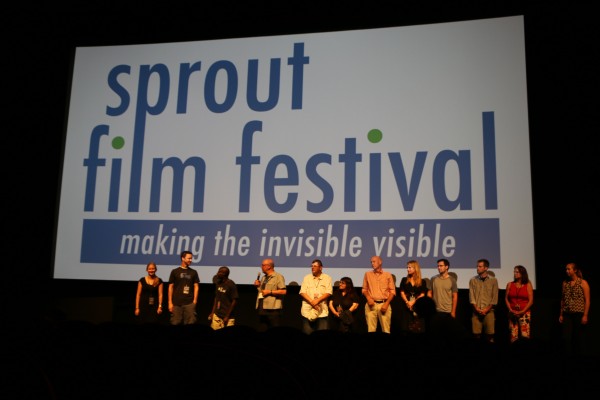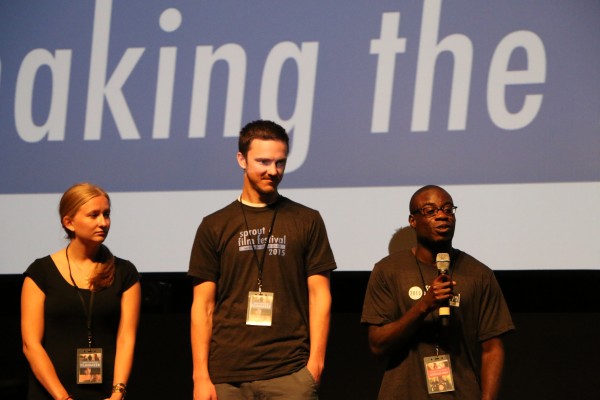 ---
More Articles About FASD
Adoptive Kids And Parents Open Up About FASD Struggles
Raising a Child With FASD: A Journey To Diagnosis and Understanding
Let's Put An End To Fetal Alcohol Syndrome Disorders | FASD Awareness Month
Sharing My Experiences of Living With FASD is Empowering and Fulfilling
FASD: When I Began To Reach Out, I Discovered I Was Not Alone
I Was Diagnosed With FASD at 34 and Vowed to Help Others Facing the Same Challenge