Our panel of birth mothers includes an incredible group of women who have struggled and have succeeded. They know first-hand the joys and pains of adoption. Meet the panelists.
Shantel
Included in our panel is Shantel, who had her daughter when she was just 17 years old and chose to parent her child. Six years later when she found herself pregnant again, she knew that she would not be able to be a single parent to two children in a way that would be best for all three of them. And so she chose to place her son for adoption.
Myra
Myra is another member of our panel. When Myra found herself expecting a child, she immediately began to focus on him. What kind of a life would he have? What life should he have? Myra chose to sacrifice so her son could thrive. She chose to give him two parents who have the capacity to completely care for him. Their open adoption is proof of a continuing relationship.
Tamra
Pregnant and considering adoption?
Get your free adoption benefits and support bundle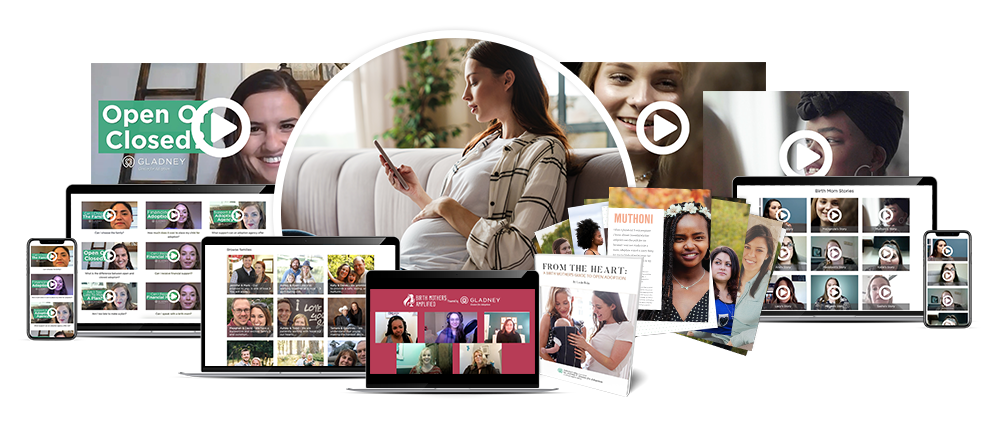 When Tamra was first presented with the idea of adoption, she was definitely opposed. When she learned that adoption wasn't a matter of bad parents giving their child to good parents, but rather good parents giving their child the best, she made the choice to place. Tamra shares her feelings about open adoption and her gratitude and love for her son's parents.
Haley
When she was just 15 years old, Haley found out she was pregnant. It shocked her into reality and she had a choice to make. After struggling through decision making, Haley found great peace when she chose adoption. But even with peace, there have been difficulties. Haley made her choice, not to make her life easier, but rather to give the best life to her child. For Haley, adoption is tough even while it is beautiful.