When she was 5 years old, Molly Roy arrived at her parents' house with all of her belongings shoved into a broken, plastic laundry basket. Now, the former foster child is on a mission to make sure other foster kids feel loved. "I want to help as many kids as I can," said Molly. "I don't like that kids have to move with trash bags."
In the past two years, Molly and her family, who live in Merrimack, New Hampshire, have raised more than $10,000 for duffel bags for foster children. Molly raised the money by helping her dad share posts on Facebook and spread word of her mission around town. The family set up events where hundreds of people have volunteered their time to decorate and pack blue duffel bags for foster kids.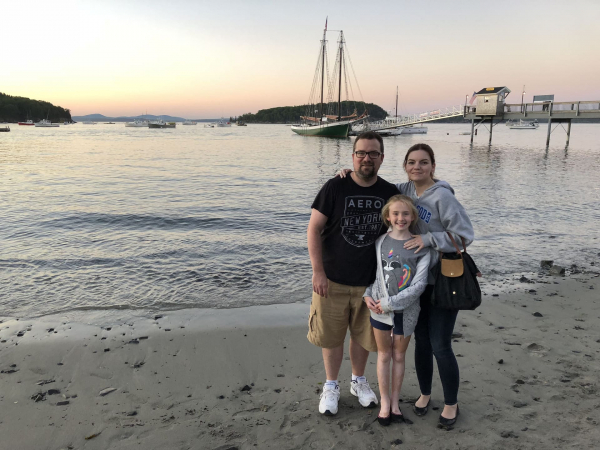 Each duffel bag is decorated with drawings by the volunteers. Then the bag is stuffed with a teddy bear, a blanket, hygiene kit, a coloring book, and a set of crayons with some free space left over to pack personal items.
"It's been a team effort," said Tim Roy.
Proud of his daughter's community-building and accomplishments, Tim decided to share Molly's mission with the Ellen DeGeneres Show. He submitted her project as part of the Cheerios/One Million Acts of Good campaign. The submission was featured as Molly's Care Packages for Foster Kids.
"The website producer emailed me and said they really enjoyed the submission," said Tim, adding that he'd love to see his daughter take the national stage. "If people click 'love' on the submission, it tells the producers this is a story they'd like to see on TV," he said. In the meantime, Molly's continuing her mission to make sure foster kids feel loved.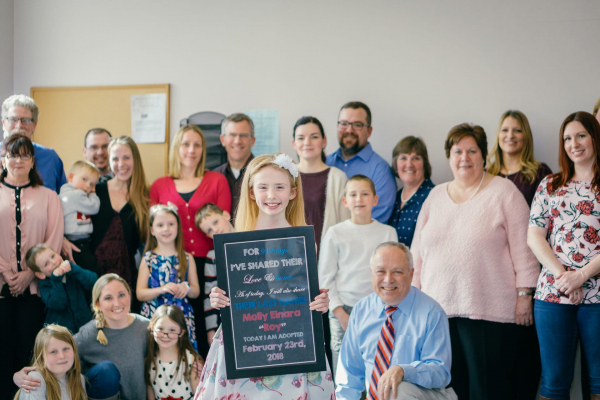 There are multiple ways to support her efforts, including this fundraising site where she hopes to raise $10,000 in the coming year to purchase duffel bags and bikes for kids in the foster care system.
"I hope they feel loved and not forgotten about," she said.