Jaylin from Texas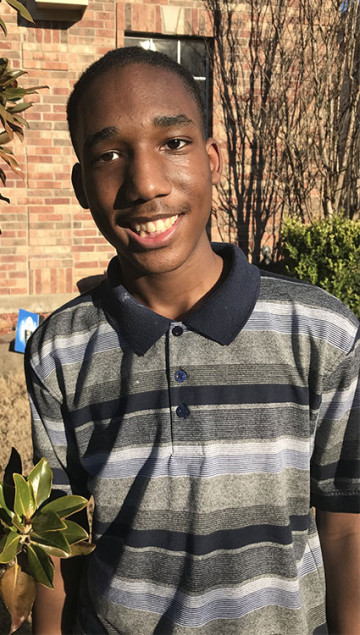 Age 17
Gender Male
Location Texas
Ethnicity African American
Case Number 92157
---
Jaylin is friendly and polite, but unsure of himself and sometimes nervous in crowds and public places. He is cautious and asks a lot of questions. He likes video games, outdoor sports, coloring, and being active in the community. He has a special gift when you engage in conversation with him. He has the ability to make you feel special and optimistic! He always has a positive attitude and an infectious smile! He remembers dates and specific information like birthdays very well. He has a close bond with his sister and brother and is very protective of them. Jaylin loves to visit with them and reminisce about fun times they have had sing along to their favorite songs! He loves to practice playing his roll out piano.
Jaylin, Ashanti and Avanti are an outgoing sibling group! They know every song that comes on the radio and are not shy about singing out loud. They love to the State Fair and try out new rides. They also enjoy playing arcade games like the ones at Dave and Busters. Jaylin is a protective and caring older brother. He compliments Ashanti's intelligence and Avanti's sense of humor. He encourages his siblings to reach for their goals in life. Ashanti is a girly-girl who cares about her appearance but isn't afraid to get silly with her brothers. She likes to race with them and compete by playing games. Avanti is the gamer out of three. He enjoys flying his drone outside, football, drawing and making storybooks. They are a lovely group siblings.
Jaylin would love to have a permanent home and would do well with a two parent traditional home. Mostly he wants to be with his brother and sister, or at least have frequent visits. He thrives on consistency and a predictable schedule.