Juan from Texas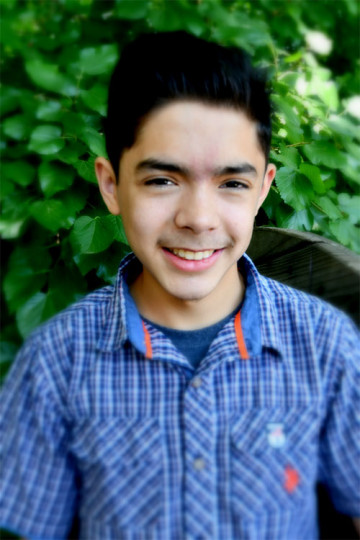 Age 17
Gender Male
Location Texas
Ethnicity Hispanic
Case Number 90279
---
Juan is small for his age, but he has a big heart. He has matured over the last year and is quite the gentleman. He enjoys school and would like to try his hand at playing football on a school team. He enjoys camping and swimming in the river. He enjoys going on vacations and would like to continue these activities. He would like to work with horses, and get experience working on a ranch with the animals. His goal is to own a ranch one day. He is very close to his siblings. It is important to him that he is adopted with his 3 younger siblings and remain in contact with his older sister after he is adopted.
Juan is the big brother that will help his siblings with their homework. He offers advice when they are not making good choices. Heriberto tends to be off by himself playing with his Legos or out on the tree swing. He also enjoys hanging out with his big brother. The two of them enjoy going fishing with their foster dad. Silvia and Lizbeth enjoy sitting quietly together, watch TV, and swimming. Lizbeth enjoys reading and learning in school. The girls sometimes have competitive moments with each other but still enjoy hanging out together. They all have a loving sibling bond.
Juan would do best in a happy and active family who likes to travel, do family activities around the house with and without extended family. His forever family understand that each child has their needs and may need individualized Their forever family will need to continue to build his self-esteem. Their forever family will not be confrontational. The forever family will only administer consequences that would be appropriate for their age and level of functioning.