Ra'shoun from Texas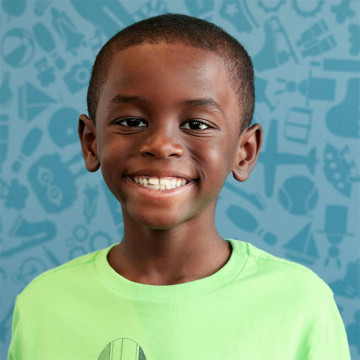 Age 9
Gender Male
Location Texas
Ethnicity African American
Case Number 86737
---
Ra'Shoun is a sweet and energetic little boy who enjoys playing outside and participating in outdoor activities. Like other little boys his age, he enjoys being rough and playing sports. Ra'Shoun also can entertain himself and loves to play with his toys independently. He really likes to challenge his brain in building Lego structures. Ra'Shoun is involved in his youth choir at church and loves to sing. He is an excellent dancer and loves to showcase his dance moves. At times, Ra'Shoun can struggle to stay on task due to his high energy level. Ra'Shoun also possesses a sensitive and caring side.
Raven, Ra'Shoun and Timothy want for a forever family who will welcome all three of them with open arms. The children share a strong bond with each other. They love each other dearly and enjoy spending time with one other. Raven is full of life! She is a social butterfly who enjoys interacting with people and making new friends. As the older sister, she takes on a motherly role to her younger brothers at times. Ra'Shoun is the middle child and he is very energetic. He loves to play outside and participate in outdoor activities. Timothy is the youngest of the siblings. He enjoys running, jumping, and playing outdoors. He especially loves nature and everything it entails.
Ra'Shoun will do well with a family who is able to provide a loving, nurturing, and structured living environment for him. A family who is able to offer guidance, patience, and understanding to all of Ra'Shoun needs will be best. Ra'Shoun desires a forever family who will be committed to him and his siblings for the rest of their lives. He is excited about a new family and has expressed an eagerness to meet them.