Robert from Texas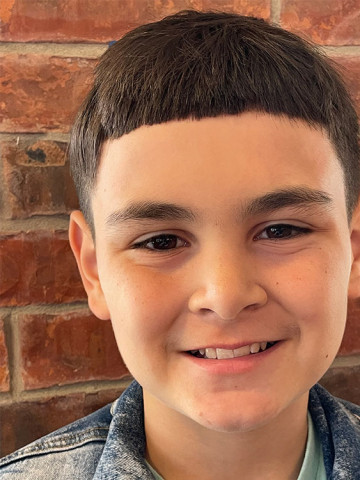 Age 12
Gender Male
Location Texas
Ethnicity NA
Case Number 105035
My Siblings Madelynn
---
Robert is a lovely, active youth. He is very articulate and communicates what he wants and needs. He enjoys all kinds of outside activities, including basketball, football, roller-skating, fishing, and riding his bike. He also likes to take walks and play on his pogo stick. Robert enjoys playing Fortnight and Nitrotype and likes watching On Patrol Live and Teen Titans on TV. He is really into cars and is very knowledgeable about different makes and models of vehicles. Robert enjoys playing with RC cars. He likes to wear athletic clothing; he is really into Air Jordans and Nike Air Maxes. He enjoys going to school, and his favorite subject is math. Robert is participating on an afterschool basketball team and is very enthusiastic about this. Robert enjoys participating in community activities like going to movie theaters and iT'Z Family Food & Fun in Houston.
Maddie and Robert are siblings who are close in age but have very distinct personalities. They enjoy laughing and spending time together; they have a close connection. Maddie is more outgoing and social; she is easily engaged and ready for new adventures. Robert is more introverted at first and is very sweet and respectful. The siblings' personalities are complimentary, and the children are comfortable with each other. They joke around and are protective of each other. They advocate for themselves to spend more time together. Maddie and Robert both enjoy spending time outside and exploring, participating in recreational games and other activities, and experiencing new things. Maddie and Robert look forward to being adopted together and are eager to meet their forever family.
Robert's family will be supportive and loving. Robert has expressed wanting to join a two-parent household. Robert really wants to have a mom and a dad. He would love to have a brother and thinks it would be fun to have a baby sibling.