The adoption process is overwhelming! There are so many things to consider and research when you start the process. There are a few helpful things to remember.
1. Research Foster Care
Did you know that many children in foster care are ready to be adopted? Many people think of foster care as having a child or children come to your home for a short period of time, however, it is also a great source to go through for adoption. It is substantially less expensive than a private or international adoption. These children are loveable and deserve to be loved. Maybe one of them is supposed to be in your family. If so, do you want to pass up the opportunity to parent them? Do your research. See if this feels like a right fit for you and your family.
2. Research Adoption Agencies
There are so many adoption agencies out there, how do you know which you should use? Here are some important things to think about when deciding what agency to use for adoption.
1-Are they more concerned about finding homes for children, or about making money?
2-Are they honest? Do you know anyone who has adopted through them that you can ask questions to? Ask the agency for some of their past clients that you could contact to get their opinion and experience with that agency.
3-If an adoption falls through, what happens to the money you invested into that adoption? Is it lost, or do they put the majority of your money towards your next adoption?
4-Do they give counseling to birth parents?
5-How much do they charge? Is it a reasonable price similar to what other agencies are charging?
6-Do they offer any pre-adoption education for you?
3. Consider Open Adoption
These days, open adoptions are much more common than they have been in the past. What is open adoption? What are the benefits to your child to have an open adoption? How open of adoption are you willing to have? You want to have an idea of this before you get all your paperwork in. Some agencies will ask you what level of openness you are comfortable with before trying to match you with a potential birth mother.
4. Research International Adoption
how much does it cost to adopt internationally? What countries allow adoption? How long do you need to stay in the country you are adopting out of, and how many times do you need to travel there? Find others who have adopted internationally to get advice and an idea of what to expect. International adoption can be a lengthy process, but worth it in the end.
5. Consider Children with Special Needs
There are many children with special needs who need parents to love them. They are just as loveable as any other child you could adopt. Research and consider what special needs you would be open to. Just to warn you, you will want to adopt every child they have featured on their website; they are that adorable.
6. Get Your Finances in Order
Unfortunately, adoption is expensive. There are ways to afford it, even if it seems impossible. If you are on a double income, is there any way you could live on a single income and save the second income towards adoption? Are there costs you could cut out and put those funds towards adoption? For example, get rid of your cable bill, ride the train or bus to work to save on gas, don't eat out, find creative inexpensive date ideas, hold off on traveling for a couple of years, etc. Would you consider getting a loan? People get loans to buy a car all the time and make payments for years later. Would making payments on an adoption be something you could do?
7. Start Getting the Home Study Approved
Don't be nervous about getting a home study. There is a lot of paperwork to go through, but it is very doable. Some things to get ready in your home:
1-Make sure fire detectors are working
2-Make sure medications and cleaning supplies stored in a high place
3-Have a fire extinguisher in your home
4-Have a clean home. You don't have to go overboard on this. Many people are cleaning their blinds and baseboards before getting their home study done. This is not necessary. As long as your home is tidy and safe, you will pass easily.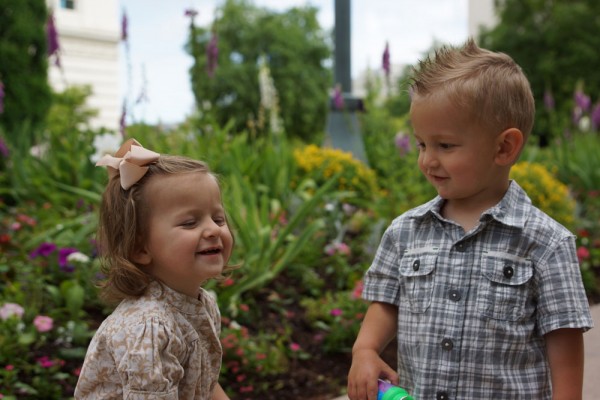 8. Full Steam Ahead!
Once you feel ready, push forward with all the energy you have. You have to be proactive. No one is going to fill out the adoption paperwork for you. No one is going to just hand you the money you need to adopt (although, that would be nice!). The only person who is going to make this happen is you. So walk to the start line, get everything in order and enjoy the ride!

Are you ready to pursue adoption? Visit Adoption.org or call 1-800-ADOPT-98 to connect with compassionate, nonjudgmental adoption specialists who can help you get started on the journey of a lifetime.