When we adopted my daughter, now 2, I knew very little about adoption. I knew nothing of open adoption. However, I knew she would one day ask questions. She would ask about her birth mother, her birth father, her other siblings, and family. She would want to know where she came from and why and how she came to be with us. She will want to know where she inherited her dark complexion and impossibly curly hair. She will want to know where she got her love of laughter and her exceptional intelligence. While she will inherit much from my husband and me, these things are already inherent. We can clearly see her birth parents in her, even at this early age. As she grows older, so will her curiosity. And she will wonder.
Even though she is only a 2-year-old, it remains important to me that she knows about her life before us, even though she has lived with us since she was four months old. There are many people who love her and those people include her birth family. Though her birth parents were unable to raise her, I pray she never doubts their love for her as it is incredibly apparent. I want her to experience that love, to not have to feel like she has to let the past be the past.
I wrote this poem from the perspective of a child who has been adopted, written in regards to his or her new adoptive family. The child loves her adoptive family deeply. However, as we too often see, there can sometimes be an expectation for an adopted child to move on. There is sometimes an assumption that a child who was adopted at a young age will simply not know or "forget" his or her birth family. However, as is true of my daughter and young son, their birth family will always be a part of them. It is not a question of if they will one day ask about their birth family, but when. This poem reflects the cry of a child of adoption seeking understanding that their identities in both past and present and how, as adoptive parents, we need to attempt to assure them that it is ok to love both.
A New Dress
"I don't want a new dress! I don't need one!" I cried.
As tears welled up as big as crocodile eyes.
"But it's new and smells of lavender!" she replied.
"But this one smells of love left behind…"
I used to think this old dress was dull and uneven
But I never believed it would follow those leaving.
I don't want a new dress! I don't need one!" I cried.
"The old one is fine. It was made by design."
A new dress was never a part of the plan.
I could have gone my whole life
Happy in the old one's hands.
Don't keep me from it, I beg and I plead.
The new dress is wonderful, but it can't feel that need.
A need to live my story and know my past.
The more I love the old dress, the longer both new and old last.
If I must have a new dress
Don't let this old dress fade.
Place it in the chest aside my bed
Pregnant and considering adoption?
Get your free adoption benefits and support bundle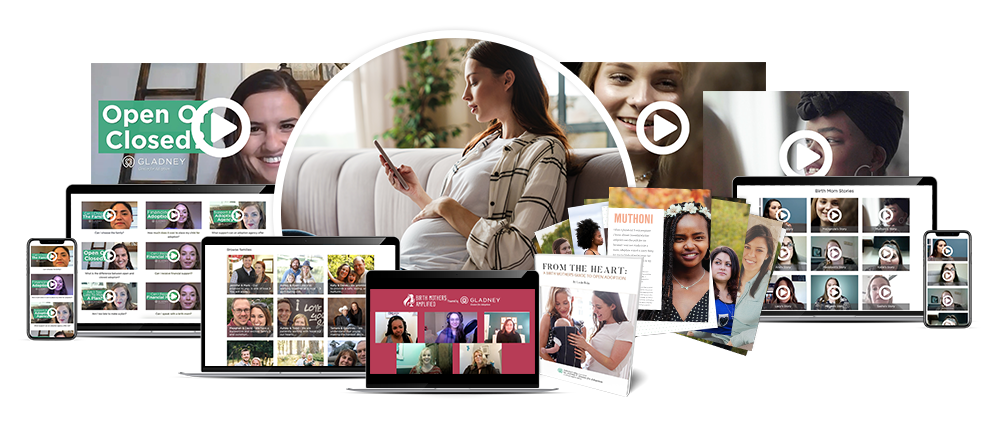 so I can hold it on harder days.
Let me love the old dress without concern
I'll love this new dress, but let the old one have its turn.
"I don't want a new dress. I don't need one." I cried.
But I will keep both in my closet, in the front of the line.
With all the new dresses I've amassed over time.
All uniquely important, all equally mine.
Are you considering adoption and want to give your child the best life possible? Let us help you find an adoptive family that you love. Visit Adoption.org or call 1-800-ADOPT-98.