My friend is brave, but she doesn't know this about herself.
She would tell you she is an anxious person. I would tell you she has never let that stop her from stepping into the hard for the sake of a child.
I remember the first time I met Jeanette. I was sitting in our support group for foster and adoptive parents, and Jeanette was standing in the hall, looking back and forth between our class and the class that was meeting just opposite of ours, the grief share class. She was trying to decide which group was the best fit for her life stage. For her, a foster mom of medically fragile children, caring for kids from hard places and loss can go hand in hand.
Will was born with severe congenital heart defects, and because of his medical needs, his parents relinquished their rights shortly after his birth. He lived the next eight years in a hospital for kids with medical needs. Jeanette and her husband Brad learned about Will from the state waiting child list and were trained on his care before bringing him into their home. They knew that his medical conditions would shorten his life expectancy and understood they would have to walk through all that would bring. He was with their family six months. His adoption was finalized one day before he passed away.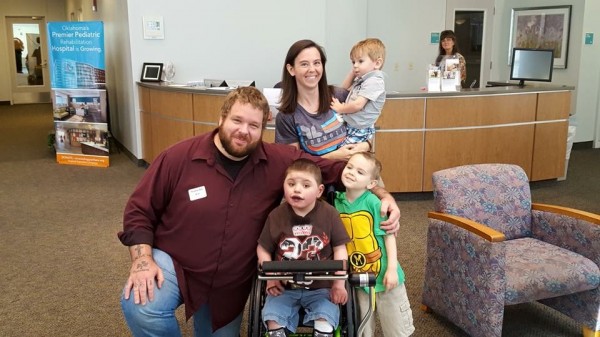 If you were to sit down and have coffee with Jeanette, you'd learn some of the same lessons I have. Here are my three big takeaways:
Find your hard thing.
One of my favorite things about Jeanette is how she challenges you to do your hard thing for the sake of another. "I do believe that everyone has gifts and strengths and are called to do hard things to help others. Imagine how different things would be if we all used our gifts to help those who cannot help themselves."
Jeanette knows we may not all pick the same hard thing. For her, it's medical needs, but it may be something else for you. "If medical needs are not your thing, it doesn't mean you do nothing. I have a home full of boys, so I can tell you, it's not medical needs that scare me. It's a girl!"
And she's right. Medical needs may not be the hard we step into. It may be adopting a sibling group or bringing in children out of birth order. It may be an open relationship with biological parents or adopting through DHS. Hard things do not give us an excuse to do nothing.
Jeanette said it perfectly: "I think knowing what hard thing you can do starts with deciding to sacrifice some of the comforts of your life and to evaluate your family's gifts. I believe if you start with committing some time and energy to learning about the needs that exist, it becomes more obvious where the best fit is for your family.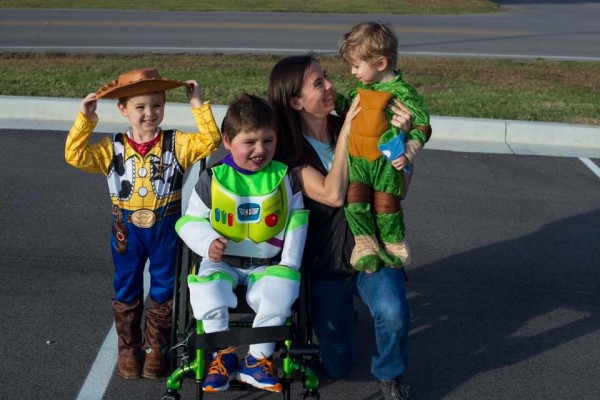 Say yes again.
"Will you do this again?" I asked her the first time we spoke. As soon as the words left my mouth, I felt bad for saying them. Jeanette has a way of making you feel comfortable, but perhaps it was too soon to ask. She said, "This may shock you, and it's probably too soon to know for sure, but I think we will." It was clear she was grieving in every way possible. She hurt for herself and her family. However, she also grieved the other waiting kids with similar stories to Will's: those who had never known of a world outside of an institution.
"The reason many people stay away from foster care or adoption is because they are afraid of getting hurt. In our case, our first adoption ended with our son dying, and we walked through that grief with our other children. The pain was real. But our eyes were open to a reality on a whole new level. The majority of the pain we dealt with was that our son could have been raised outside of a hospital in a family all along. And there are so many other children who are passed over for adoption due to medical needs. We knew that even the experience of helping a child walk through his final hours was an experience that made us stronger and more able to help. There was definitely a time to mourn our loss, but we also believe that our loss prepared us to do more. It is the same with those who suffer loss as foster parents, and then continue to take more children. The children remain deserving of good homes and families despite our hurt. So, if it is possible to move through the grief, then I believe we keep moving forward to help others."
Our hurt does not negate the need for homes for children. My friend has demonstrated that so beautifully.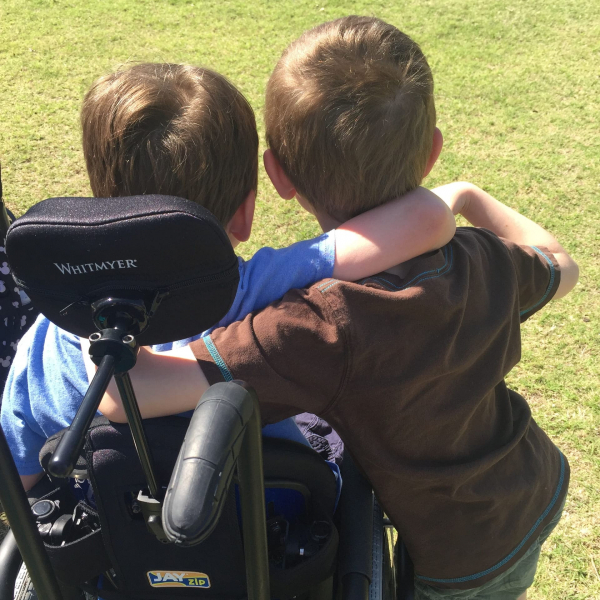 Know their stories.
I know my friend well enough to know she'd be so upset if this article made her into a hero. Jeanette would look you square in the face and tell you these children are the heroes. She knows many by name because she reads their stories on the waiting child website.
"It is okay to know your limitations and have parameters within adoption. It is also important to pause and consider that you may be more capable of caring for a child with medical needs than you know. I would encourage everyone to glance through the waiting child lists and at the very least, pray for the children you see so that the perfect match would be found for them."
Can you imagine living every year of your life on this earth without someone who calls you their own?
"Just as it is with other children in care, children with medical needs can thrive when they are in a family receiving so much more attention and consistency. In our experience, we see the benefits for our foster/adopted kids as well as our biological kids. Our lives are richer for the kids we have met and brought into our home."
These kids deserve our acknowledgment, and they deserve our love. My friends understand this all too well. They finalize their next adoption on October 5th.
Are you ready to pursue a domestic infant adoption? Click here to connect with a compassionate, experienced adoption professional who can help get you started on the journey of a lifetime.