Purchasing gifts for children you've recently met through foster care or adoption can be tricky. As a step, bio, and foster parent to five (plus) children, ages 5 – 19, I have years of experience shopping for every age group. From toddler to teen, here are some mom-approved presents that will make their day!
Toddlers (Ages 2-3)
Leapfrog MyPal Scout (or Violet) is an interactive toy and cuddly plush with light and sound. You can program Scout to say a child's name and customize learning games, songs, and music. Our little ones loved to snuggle Scout while he played them lullabies as they fell asleep.
I have never known a toddler who didn't like to dress up. Two- and three-year-olds love to pretend they are big kids or grown ups. Whether your little one wants to be a Superhero, Princess, Doctor, Firefighter, or Chef the gift of a Dress Up Costume is sure to produce big smiles and imaginations.
Preschoolers (Ages 4-5)
Magnetic Block Sets can be pricey, but they are worth every penny. Every child in our house plays with these—even the teenagers! When our kids were preschoolers, they would play for hours creating 3D structures and houses for their action figures and small dolls. These brightly-colored blocks are virtually indestructible and great for building developmental skills.
The Leapfrog Letter Factory DVD has been a staple in our home for many years. Every DVD in the Leapfrog catalog is worth the money, but the Letter Factory DVD is pure magic. At least two of our children started kindergarten able to identify every letter in the alphabet and its sound because of this video. The story is cute and the songs are catchy. Before you know it, your preschooler will be singing, "The D says duh, the D says duh, every letter makes a sound, the D says duh!"
Grade-Schoolers (Ages 6-9)
You can't go wrong with a classic. All of our boys and a few of our girls went through a stage when they loved to play with Legos. The LEGO Classic Medium Creative Brick Box is the perfect starter set for any budding builder—boy or girl.
This is the perfect age to give the gift of a one-on-one date. In our home, we love giving experiences for gifts. An evening out with a child builds confidence, aids bonding, and creates a positive memory to last a lifetime. A date can be as simple as a picnic in the park or dinner and a movie, or as elaborate as concert tickets, a football game, or painting pottery together. Whatever it is, make it special.

We have so much fun with our Plasma Cars. When the kids were little, I rode with them, cruising down our driveway and crashing into the grass, only to hear, "again!" Now, all of our kids ride these in the driveway and up and down the sidewalks. They are a blast, especially if you can get the men in your life to ride them. They hold up to 220 lbs. and can take a beating. For ages 3+.
Tweens (Ages 10-12)
Subscription Boxes are hot and bring so much joy. Who doesn't like receiving mail? I get a little giddy when I see a box on my doorstep even when I'm pretty sure it contains vacuum bags. Imagine the excitement from a tween when he or she knows it's a box full of cool stuff just for them? For girls, I like the Boodle Box, Posh Pak, and iBeautiful. For boys, check out Loot Crate, Nerd Block Junior, or Kids Prize Pack. (Note: These are not just for tweens—grade schoolers and teens love subscription boxes too!)
Most of our tweens have enjoyed crafts, even the boys. With their unstable hormones, their anxiety about social status, and their constant wavering between wanting independence and fearing it, sometimes the best thing for a kid is to sit down and focus on a simple project. While the gift may not earn shouts of glee, in most cases, you'll find that when they actually do it (perhaps with a little prodding from you) they are pleased with themselves and their creations.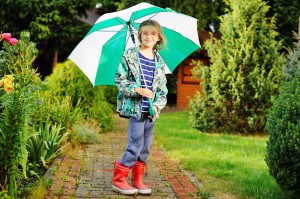 Tweens tend to be self-absorbed, and yet extremely insecure. The gift of a Photo Shoot is a lovely way to communicate to a child that you think he or she is special and important. Allow your child to choose the outfit, the props, and include in the gift a promise that you will purchase or print a photo to display in your home, as well as a few wallets for your child to give to friends. We've taken our kids to JCPenney Portraits and we've had great experiences and beautiful photos. To save money, ask a friend, family member, or college student with a nice camera to take the photos. Make a memory and have fun with it!
Teens (Ages 13+)
Graphic Tees have been popular for years and I don't think they're going anywhere. T-shirts are fairly inexpensive, ideal for teen boys or girls, and send a subtle message that you're not completely lame. You can find them online and in every teen-focused store in America (I'm assuming). Here are a few of my favorites:

A Color Changing Light Bulb With Remote is a unique and cool gift for any kid. Our teens are receiving these for Christmas this year and I'm certain they will be a hit. These bulbs fit into any standard light socket and can be controlled from across the room. With 16 different colors, a strobe, and dimming function, your child will enjoy changing the colors to suit his or her mood.

Our children have loved receiving personalized items, particularly the kids who have unique names. Get this Custom Sterling Silver Necklace for the girl in your life or consider a personalized Keychain or Sports Bottle for a teen guy.
For adoption specific gift ideas, visit AdoptionGifts.com.