LDS Church No Longer Offers Adoption Services, Increases Counseling Options
Times are changing. The number of babies available for adoption has decreased significantly. As a result, the LDS Church is shifting its attention from providing adoption services to more comprehensive counseling for couples seeking adoption and single parents who may or may not be placing a baby for adoption.
"The adoption program of LDS Family Services is changing," said David McConkie, the organization's group manager for services for children. "Our goal is to provide more opportunities for LDS families to adopt. Our goal also is to provide a broader array of services, more services, to single expectant parents, unwed parents, in the church primarily."
Tad Welch, of the Deseret News, reports in a June 17 article: "McConkie said his organization expects the new model will enable more LDS families to adopt because it will broaden the options for prospective adoptive parents."
To see a short news video on this new policy, click here.
These reports indicate that the LDS Church will be giving prospective adoptive parents suggestions of agencies that may help them find a baby. This may open more doors for those seeking adoption. Their goals seem to be clearly focused on helping even more couples than in the past. Also, their focus is on helping single parents find the spiritual guidance they need in making the best decision for their babies.
Catholic Charities Adoption Policies
Other churches are likewise offering help to those seeking to adopt a baby as well as give help and counseling to birth parents who may be interested in placing their baby for adoption.
From the Catholic Charities website: "At Catholic Charities, we truly care about expectant mothers, couples, and their families. The issues surrounding pregnancy and adoption can sometimes be confusing, but Catholic Charities are here to help, offering assistance in the extremely difficult process of deciding whether to parent or to make an adoption plan. A loving option, adoption may be the choice that is best for expectant parents and their children, now and in the future.
"If you are pregnant, looking to adopt, or just have questions about Catholic Charities pregnancy support and adoption services, contact your local Catholic Charities agency. Catholic Charities USA is the National Office for the Catholic Charities network and does not provide adoption services for individuals."
Help from Adoption.com
For hopeful adoptive parents…
On this site, you can find agencies throughout the United States that are ready to help you adopt a child. Click here to find agencies available to you in your region.
You can also connect with more pregnant women considering adoption by creating a profile on Parent ProfilesSM.
Or browse our Adoptable Kids photo listing to find children who are waiting for their forever families.
And if you have questions about the adoption process, check out our quick start guide to adoption.
For expectant parents considering placing a child for adoption…
Pregnant and considering adoption?
Get your free adoption benefits and support bundle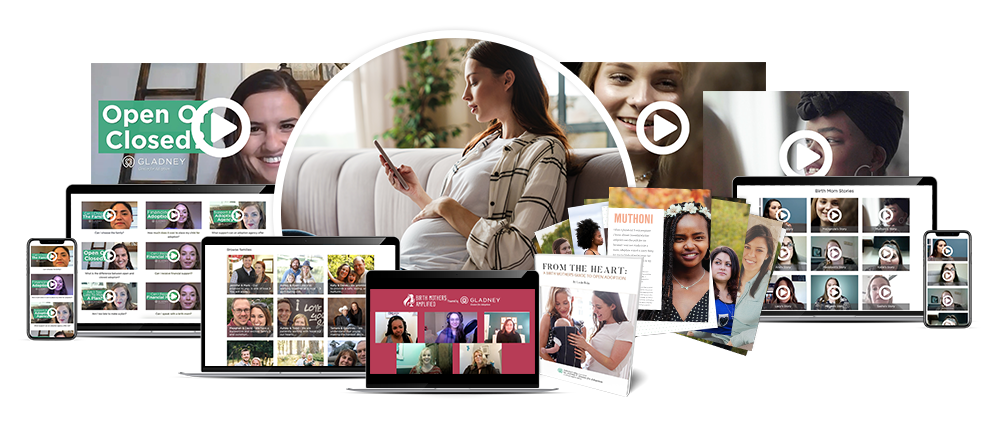 To familiarize yourself with the process of placing a baby, check out our Unplanned Pregnancy Options Guide.
Spend some time connecting with women who have chosen placement for their babies by reading their stories.
Consider your adoption options by browsing through profiles of hopeful adoptive parents on Parent ProfilesSM.
This website is loaded with information to help you get started on your adoption journey. Start your search now and you may be happily surprised at all the help that is available right here on Adoption.com.
Are you and your partner ready to start the adoption process? Visit Adoption.org or call 1-800-ADOPT-98 to begin your adoption journey. We have 130+ years of adoption experience and would love to help you. Are you considering adoption and want to give your child the best life possible? Let us help you find an adoptive family that you love. Visit Adoption.org or call 1-800-ADOPT-98.