Anna Quinlan wakes up to the buzz of her 5 a.m. alarm clock and laces up her running shoes.
She's training vigorously for what could be one of the most profound and intentional roads she's travelled.
Since her son's third birthday last September, the California mom has been preparing for the longest run of her life – 26.2 miles to be exact.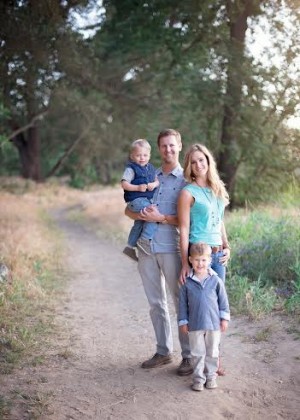 And she's doing it to honor her son's birth mom.
"The training has been really tough," she says. "I can't imagine that it even compares to the road that Noah's birth mom travelled, though."
In a recent essay, "The Hardest Mile," Anna explains how her son was safely surrendered at a hospital by his mother who did not disclose her name.
Anna says her son's birth mother filled out a half-page questionnaire at the request of a hospital social worker, and then she left.
"That questionnaire, scribbled out in messy handwriting, is all the information we have," Anna says.
But on that questionnaire, she adds, there are six powerful words handwritten by her son's birth mother:
"Walked a mile to the nearest road."
To this day Anna still wonders how much pain her son's birth mother was in during that mile walk holding her newborn son. She wonders how many times – if any – they had to stop and rest during that trek to the hospital.
"I've had a burning desire in my heart to honor her, and that mile she walked, since the day I held her baby in my arms and knew that he was my baby, too . . . So I'm running a marathon for her," she says.
Anna will run the Big Sur Marathon on April 24, 2016. She set a goal to raise $1500 for Every Mother Counts, an organization with a mission to make childbirth safe for every mother, everywhere, and she quickly surpassed that goal.
"I'm floored by the outpouring of support I've received – both in terms of people's encouraging feedback and their financial contributions. I'm humbled and grateful that Noah's story has struck a chord. The majority of donations came from strangers that read the story online, which feels like a testament to the fact that the world is full of so many kind, generous people," she says.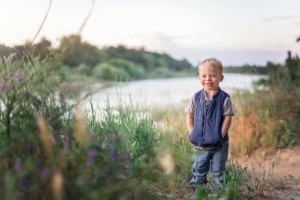 When Anna thinks about all this journey has entailed – when she envisions crossing the finish line of the Big Sur Marathon in honor of her son's birth mother – she is overwhelmed with emotions.
"My ability to run this marathon is a result of an incredible amount of privilege in my life: I am healthy, I have free time and disposable income, I have adequate food and emotional support, and a slew of new friends on the internet that are rooting for me. She had none of that. Her journey is infinitely more impressive than mine," she says.
Photo credit: Morningstar Photography