I'll never forget when I made the adoption choice.
The Positive Test
On November 18, 2005, two little pink lines would change my world forever. It was positive. A positive pregnancy test is an exciting time for many women. The excitement of pregnancy creates this eagerness to tell the world. I did not have this eagerness. I did not want to share this news with anyone. I wanted to run and hide like a small child. I knew that my life was forever changed.
At the time of my positive pregnancy test, I was 22 years old. I was attending Utah State University in Logan, Utah, and working at a grocery store. The father of my baby was my boyfriend and not the kind of person a girl takes home to meet her parents. He was not the loving and supportive father I had always imagined my children would have. In fact, I had to tell him I was pregnant while he was in prison. I knew that I would not get support from him. I had yet to tell my parents and I dreaded doing so. I knew they would be disappointed. When I finally summed up the courage to tell my parents, they were hurt but wanted to love and support me. They wanted to support me in whatever choice I made. The big question was, what choice would I make?
I had three choices:
Choosing to Parent
I knew abortion was not in the picture because it was not an option for me. Adoption was not a bad choice but not something I wanted. I was adopted at birth and had always loved my life, but I decided I was adamant about parenting. With my decision made, I began to prepare for my new life as a mother. I found out I was having a boy and I started shopping for baby boy clothes. My sweet coworkers at the grocery store threw me a baby shower. The love and support that was around me were overwhelming at times. I would sit on my bed, holding my belly, tearfully asking this baby to forgive me for bringing him into this world the wrong way. My heart was heavy with grief and I did not know how to change how I felt.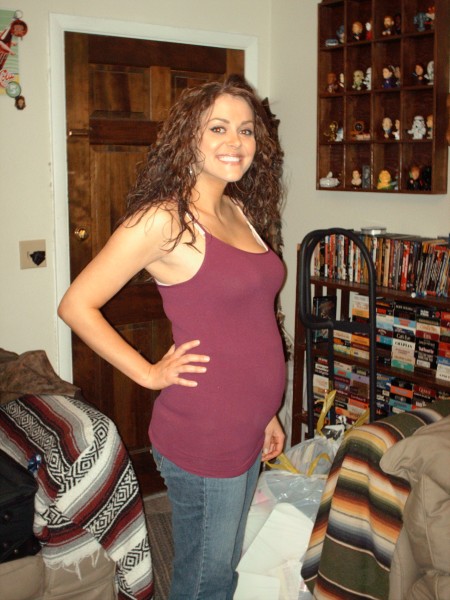 At seven months pregnant, my mom asked me to come home to California for a week visit. During my stay, my parents asked if I would meet with a woman named Julie. Julie was a social worker for LDS Family Services, an adoption agency. I flat-out told her that I did not know why she was at my parents' house because I was parenting this baby. Julie was kind, despite my attitude. Little did I know the impact Julie would eventually make on my life.
Feeling Lost
Within a week of my returning home, my mother called and asked me to leave Utah and come back home to California. She tearfully expressed her desire for me to have support, which I did not have in Utah. Upon my return to California, I was eight months pregnant and beginning to feel indecisive. I met with a local church leader and he simply asked me if I had prayed about and really pondered what was best for the child. I had not. It was something so simple, yet I had not done it. I knew what I wanted out of this situation, but I had never pondered or prayed about what was best for the sweet baby I was carrying.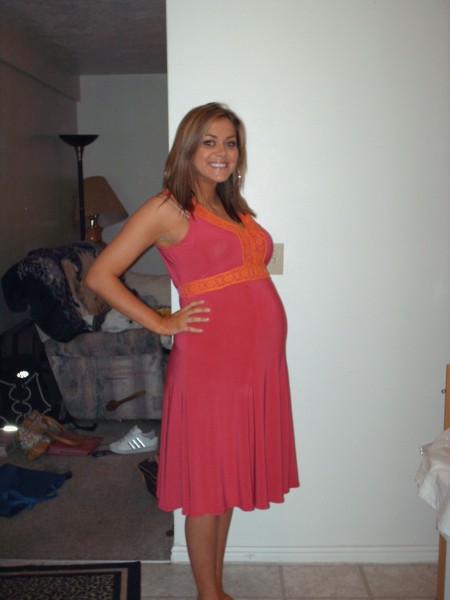 I earnestly began to pray and ponder over the future of this baby. I was lost and confused. Strangers would try to strike up friendly conversations: "Do you have the nursery complete?" "What color did you paint the room?" Questions I could not answer.
As the due date slowly approached, I was still lost. Nothing felt right at this point. Months back, my mom had mentioned some family friends (I will call them Mr. and Mrs. S) who had yet to have children. I remember telling my mom that I would only consider these friends if I chose adoption. On a hot Saturday in July of 2006, I went into my mom's room and asked her if she thought Mr. and Mrs. S would meet me for an interview. I reminded my mom that this did not mean I had chosen adoption; I just wanted to speak with them. My mom called Mr. and Mrs. S and they agreed to meet me the next day.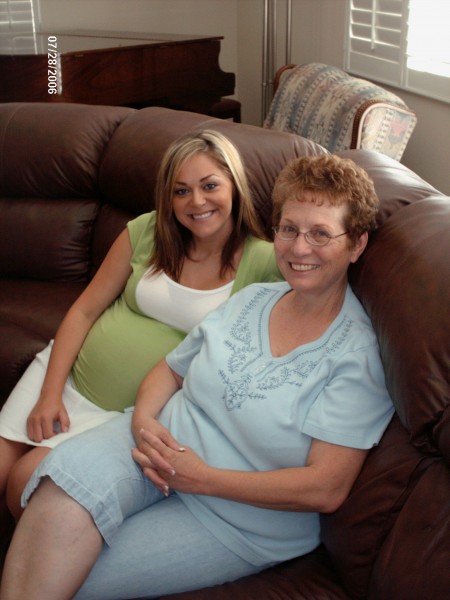 On Sunday, Mr. and Mrs. S drove six hours to meet with me. I asked them questions about how they would raise an adopted child. After the two-hour-long interview, I informed them that I had not made a decision but I would let them know. At this point, I still did not have an answer. The next day, a trip to Lowe's home improvement store changed everything.
Choosing Adoption
The next day, a hot Monday in July, I slowly walked around Lowe's with my parents. While I was there, I got a phone call from the baby's father. He quickly informed me that he was out of jail and hung up.
After he hung up, I made my way outside. I remember looking up at the sky and words flowed into my mind. "Sierra, if you love this baby as much as you say you do, you cannot let him live like this." At that moment, I had my answer: adoption. I had yet to say it aloud but the thought was now in my head. I got into the car with my parents to go home.
I knew once the words were out of my mouth, there was no going back.
"Mom, Dad, I want Mr. and Mrs. S to be the parents of my baby."
I said it. I could not believe I said it.
My parents were quiet, but as soon as we got home, I knew I needed to call Mr. and Mrs. S. I immediately called them when I got home. "Mr. and Mrs. S, will you be the parents of my baby?" Cries of joy came through the phone, "Yes, yes, oh thank you!" I honestly do not remember the rest of the conversation, but I do remember that adoption was now real. We hung up the phone and the tears flowed. As hot tears rolled down my cheeks, I knew my life would never be the same.
I also knew that adoption was right for my baby.
Are you considering placing a child for adoption? Not sure what to do next? First, know that you are not alone. Visit Adoption.org or call 1-800-ADOPT-98 to speak to one of our Options Counselors to get compassionate, nonjudgmental support. We are here to assist you in any way we can.