We're pleased to introduce you to your panel which includes women who have experienced unplanned pregnancy as well as social workers and adoptive parents.
Jena
Meet Jena, a mother of three young children who, years before creating her own family, became a birth mother. Jena found herself pregnant while in high school. The pregnancy was completely unplanned and unexpected. Jena went through most of her pregnancy before making the decision to place her child for adoption.
Charity
Charity became an adoption counselor after creating her own family through adoption. Through her life experience as a mother and her work with birth mothers, Charity knows that adoption is a gift to all involved. She doesn't sugarcoat the adversity and trials of unplanned pregnancy—but Charity wants all women who are experiencing an unplanned pregnancy to know that life does continue after birth and after adoption. Even with the pain, there is joy to be found.
Lynea
Having placed her child for adoption more than two decades ago, Lynea wants to shout to the world to let go of shame. There should be no shame attached to unplanned pregnancy and adoption. Hush and secrecy have been around for too long. Lynea hopes that women experiencing unplanned pregnancy will educate themselves so they can make the best decision for their children and for themselves.
Pregnant and considering adoption?
Get your free adoption benefits and support bundle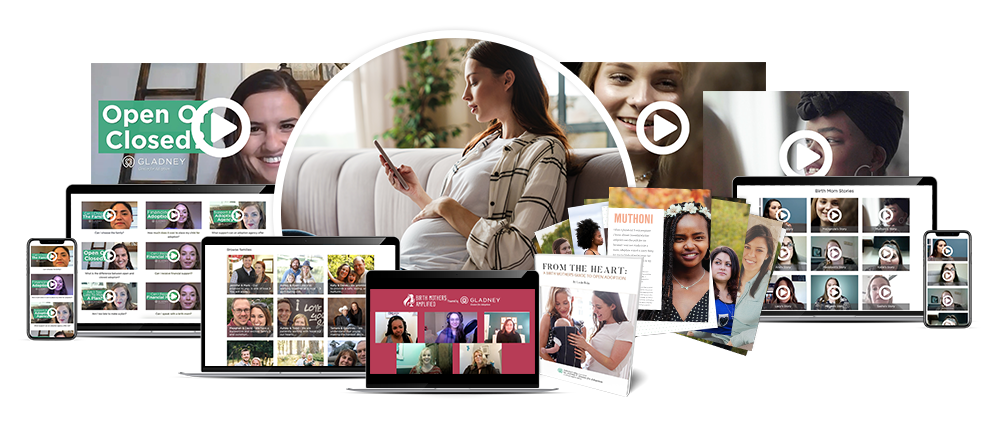 Josh
Josh is both an adoptive father and a social worker. As such, he has great respect for women who find themselves needing to make the choice between parenting and adoption for the children they are carrying.
Our Unplanned Pregnancy Panel gathers to share their experiences and their advice for those seeking help.