One thought rattled through my brain as my wife and I began the adoption process that would eventually bring home our first child: I want nothing to do with my baby's birth mother.
I'd heard the horror stories (regardless of whether or not the sources were credible). These were troubled individuals who'd cold-heartedly abandoned their kids. If not kept at an arm's distance—more like a thousand arms' distance—she'd lurk in the shadows, waiting for that perfect moment to snatch back her kid the second our backs were turned. Why take the risk? Why not ensure a clean and permanent break right from the beginning?
I shake my head as I read those words now, but that was very much my prejudiced mindset, as it is for so many throughout our society. And as I'd later learn, nothing could be further from the truth about the women and men who choose to place their babies for adoption.
Melting the Ice
Our first interaction with an expectant mother intending to place her baby occurred in 2010. My wife and I sat with our social worker—our stomachs performing various acrobatics—as we prepared to meet a young woman who'd chosen our family profile. Perched on a plush couch and surrounded by colorful floral arrangements and soothing off-white walls, we'd never have guessed we were in a room in which life-altering encounters were continuously held. The door opened and in stepped a girl, long locks of hair wrapped around her neck like a delicate winter scarf, a short-sleeved pleated shirt hugging her round, pregnant belly. She approached us with a smile so exuberant it made me forget about all the negative thoughts that had filled my mind on the drive over.
As we sat together, she explained her reasons for considering adoption, how much she'd agonized over this decision, and how much deference she'd show for the people who adopted her child: "I know I'd always be his birth mother, but I'd always respect that you guys would be his mom and dad," she said as small waterfalls poured from her eyes. Then she asked us the question: "What are your thoughts on keeping in touch with your child's birth parents?"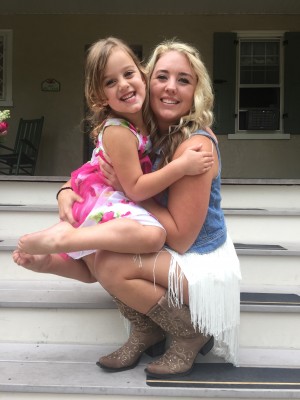 Up until then, my answer would have been to keep my family as far away as possible. To cut all ties. But as I sat there looking at her, any remaining fear and resentment I was carrying evaporated. For the first time, the term birth mother wasn't an abstract concept or an unknown. She was no longer a ghostlike entity with which to grapple or avoid. She wasn't some promiscuous stereotype. And most of all, she wasn't the enemy. She was sitting right in front of us in the form of a beautiful, nervous young woman, pumping health and nourishment into a baby she never intended to carry, but one she loved so much she was giving a full life with a couple who would otherwise never get to be parents. There was suddenly no doubt in my mind that she was way more afraid than we were.
Unfortunately for us, in the end, this expectant mother made the decision to parent her baby shortly before her due date. When we received the news, my wife and I crumbled, our sobs intertwined like a tragic dance between two slowly dying partners. We completely respected her decision, but the pain of losing a baby, even one not yet born, nor carrying our own genes, was second to none—an anguish we can only imagine must be akin to a miscarriage. But even so, the fire had been kindled. Out of those ashes arose a newfound desire to pursue an open adoption when our time finally came.
Linked by Blood and Self-Sacrificial Love
In 2011, shortly after being matched again, my wife and I stood side-by-side in the hospital room. "Would you like to hold your daughter?" Chelsea said. Her tired, hazel eyes fought to stay open, though she smiled as she handed us the one-day-old infant to whom she'd given birth. Tears blurred my vision as I looked at the six-pound, five-ounce bundle wrapped in a soft cloth. We collaborated with Chelsea to name the baby Kaylin Beth. "Kaylin's been eating and sleeping well," Robin (Chelsea's mother) said, peering down at her first grandchild. "She was just waiting for her mom and dad."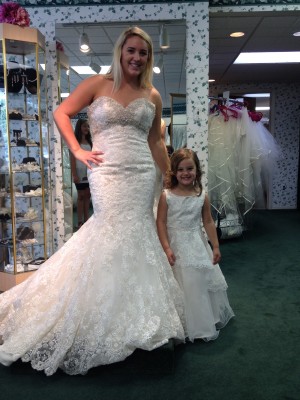 We handed Kaylin back to Chelsea and watched our new daughter being held so tenderly and lovingly by the one who'd brought her into the world. There was a beautiful, undeniable connection between the two that could never be broken. Both would forever reflect pieces of each other and were linked by not only blood, but more importantly, by self-sacrificial love. We made tentative plans to get together a few months later and said goodbye to Chelsea so she could spend a few more minutes with Kaylin before being discharged from the hospital.
In the years since, we've developed a close, personal bond with Chelsea and her family. We've spent time at each other's homes, gone on trips together, and kept in regular contact through pictures and video chats. When Chelsea married in 2016, Kaylin was her flower girl! The relationship we've built has continued to grow more intimate and Kaylin has only benefited emotionally from the love she's been shown from all sides. Most heartwarming of all, we've watched Kaylin's affection and respect for her birth mother continue to deepen with the passage of time. Chelsea is simply one of her favorite people in the whole world.
Doing It All Again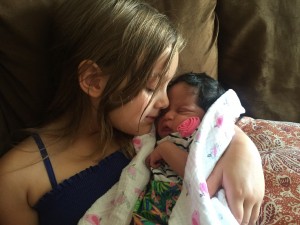 It was only natural, then, that when my wife and I decided to adopt a second child, we turned to Chelsea and her family for moral support—which they provided in bulk! Our second daughter, Julia, came home in the summer of 2016, and as our relationship with Julia's birth mother slowly continues to evolve and take shape, we are thankful for the bonds we share with the two women who brought our daughters into this world. The two women who personally chose and entrusted us with the unimaginable task of serving as mother and father to their children.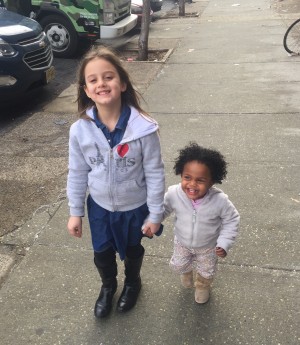 Are you ready to pursue a domestic infant adoption? Click here to connect with a compassionate, experienced adoption professional who can help get you started on the journey of a lifetime.