For hopeful adoptive parents, writing your adoption profile can be a daunting task. This is often the first impression an expectant parent will have of you, and the pressure to get things just right is strong.
My advice is always to write honestly and be yourselves, since the entire point of an adoption profile is to help expectant parents get to know you by providing a helpful and accurate picture of your family. There is a lot of good information out there (like here and here) on how to write a great profile, but here are just a few things that should not be said in your adoption profile.
1. "Dear Birth Mother."
When I wrote our first adoption profile book in 2012, I began the letter inside with, "Dear Birth Parent." Like many agencies, ours had given us tips for writing our "Dear Birth Mother" letter, and I did not know any different. A woman is not a birth mother until (and if) she places her child after birth. Up until that point, she is an expectant mother, just like anyone else, who has made an adoption plan that she may or may not decide to continue with.
If you are struggling with an appropriate greeting to use, a simple, "Hello," might work.
2. "Thank you for choosing life."
A phrase more commonly heard among more religious or conservative circles, this falsely assumes that a woman making an adoption plan is doing so as an alternative to abortion. This is false, and a poor assumption. Find a different way to express your appreciation for viewing your profile.
3. "We promise ______," if you do not intend to keep it.
An adoption profile is not the time to make specific promises related to levels of openness ("We promise to always celebrate birthdays together," for example), especially if you have no real intention of following through.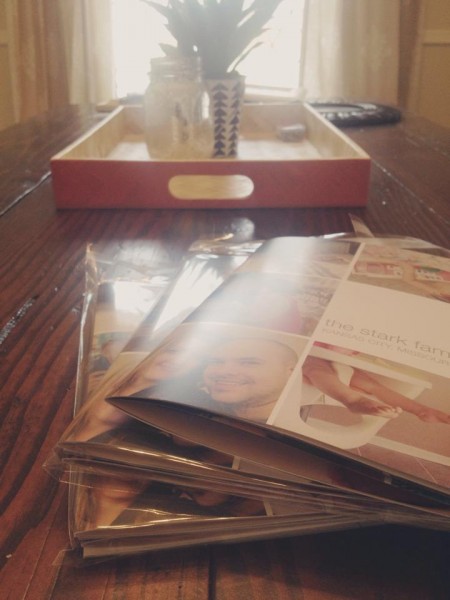 4. Unnecessary details about your long journey to parenthood.
Like many couples, infertility is part of my family's story and decision to pursue adoption. While I am by no means saying to skip over that part when sharing about your family, what I am saying is to be mindful of how much time you devote to the topic in your profile. Infertility involves loss and pain, and so does placing your child for adoption. Dwelling too deeply in your profile on your infertility process can too easily go from sharing of information to self-centered desperation.
5. "Race makes no difference to us because we do not see color!"
If you are hoping to adopt transracially, then this does not belong in your adoption profile. The key to successful transracial parenting is not colorblindness. Before you adopt transracially, take an honest look at whether you are currently equipped to do so or what changes you might need to make.
If you have said any of these things in your adoption profile, don't worry—so have I! When we know better, we can do better.
Finally, to sum up the advice I give hopeful adoptive parents on writing their profile—relax. Do not worry about being perfect, because no one is. Be honest. This is a tool for getting to know you, not something that will make or break your adoption journey.
To adoptive parents, what sort of things are you glad you included in your family's profile? To birth parents, was there something specific that stood out to you from your child's family's profile? Please share!
Are you and your partner ready to start the adoption process? Visit Adoption.org or call 1-800-ADOPT-98 to begin your adoption journey. We have 130+ years of adoption experience and would love to help you.