Adoption is an exciting journey for a family. If you live in Oklahoma and are hoping to adopt, this guide will give you all the essential information on how to adopt domestically, internationally, and through foster care. If you are trying to determine which adoption is right for you, it is good to get an overview of how to adopt so you can better understand the process for each type of adoption in Oklahoma. The decision to adopt, and the type of adoption you choose, are unique for every family. Because every state has different rules and requirements, this Oklahoma adoption guide is intended to provide you with an overview of the adoption process in your state.
Who Can Adopt
To begin, you need to meet certain qualifications before you can adopt. You must be at least 21 years old and can either be single, married, divorced, or widowed. Although there are no specific income requirements for an adoption in Oklahoma, you need to be able to meet the needs of your family and must have a home that is a safe place to raise a child. To begin the adoption process, you must use a licensed adoption agency or adoption attorney.
Home Study
No matter which type of adoption you choose, every parent needs to do the necessary paperwork for a home study, which is a detailed written report of your family and background. Completed by an adoption agency or a licensed social worker, it includes information about your employment, history, marriage, home, and finances. The home study must include information about whether the proposed home is a suitable environment for a child and should include at least one interview with each parent, school-aged child, and other household members. Home studies for an Oklahoma adoption should also include three written references. You will also need to verify your marital status, employment, income, health history, and medical care.
You will also be required to complete a background check, which includes a fingerprint-based criminal check, a search of the Department of Corrections sex offender registry, and a search of the child abuse and neglect system. If you have not had a continuous residency in Oklahoma for five years before the home study, you will need a child abuse registry check from every other state in which you have lived in the last five years.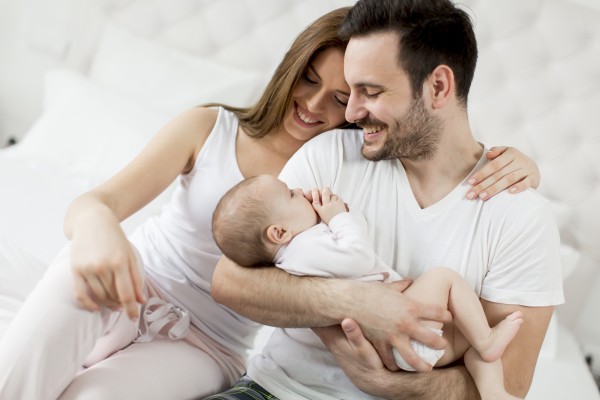 Domestic Adoption
Domestic adoption is the process of adopting a child in the United States and is typically a private infant adoption either in the state of Oklahoma or across state lines.
If you use a licensed adoption agency, be sure to check on your agency's process as there can be additional requirements other than the ones listed here. You will typically begin with an application process and home study. Once you have your home study complete, finding a match with prospective birth parents can happen in several ways. Matches often take place through word of mouth, online, or Parent Profiles. In Oklahoma, you are allowed to advertise for adoption. However, you cannot use an adoption facilitator for an Oklahoma adoption since this is prohibited. An adoption facilitator is someone who, for a fee, matches you with a birth parent.
Living expenses are legal for birth parents, but there are limits to what kind of support you can provide. Expenses that are allowed include attorney fees, medical expenses, adoption-related expenses, counseling, living expenses, and travel related to the adoption. Expenses for vacations or gifts are not permitted. You are also not allowed to provide support after two months post-placement for living expenses and not after six months post-placement for counseling expenses. Always check with a licensed adoption attorney or agency about any expenses you provide for birth parents.
When your child has contact with a birth parent, this is called open adoption. You will decide ahead of time how many contacts you want your child to have with his birth parents. Many birth parents will request pictures and some will want to remain in contact as the child grows up through home visits or a visit at a neutral location. Establishing ahead of time what the expectations are is important, especially in Oklahoma where these contacts are legally enforceable. However, there is no specific punishment related to broken contracts. It helps for both sides to be clear about the expectations regarding an open adoption to avoid misunderstandings.
Consent
It is helpful to understand the biological parent's legal rights since they are protected under the law. Birth parents need to consent to an adoption before a child can be legally adopted by another family. For a domestic adoption to be completed, a birth mother must relinquish her rights and consent to the adoption after the birth of her child. In Oklahoma, the consent must be completed in court by a birth parent who is over the age of 16. If the birth parent is under age 16, then their guardian must consent in front of a court of law. Once consent forms are signed, they cannot be changed unless there is proof of a crime.
Oklahoma also uses a putative father registry. This allows men who have fathered a child out of wedlock to file a claim of paternity so they receive notice of an adoption proceeding. The putative father registry isn't just for biological fathers. It also helps promote the finality of adoption since those who don't file paternity lose their rights to be notified about an adoption. A putative father can relinquish his rights before a child is born.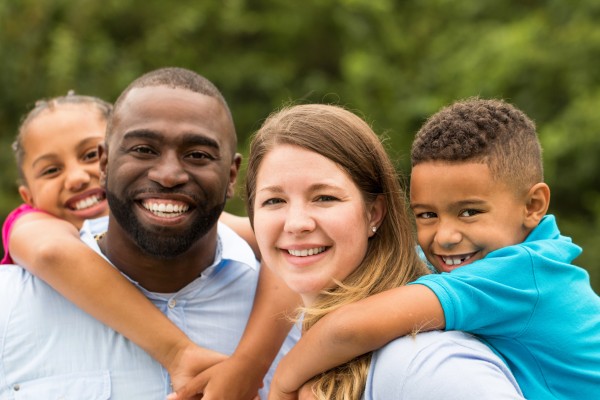 Foster Child Adoption
For those interested in adopting through foster care, you can pursue an Oklahoma adoption through a private agency that provides foster care services or directly through the Department of Human Services. However, not all children in foster care are available for adoption. Until a parent's rights are terminated, a child placed in a foster home is a legal risk and may be removed at any time. However, many children are waiting to be adopted, and some children who end up in foster care will eventually be available for an Oklahoma adoption. Waiting children are available to adopt through the Department of Human Services. Often, these children have special needs or are part of sibling groups. If you would like to adopt a waiting child, your name is submitted with other available families. Then the child's caseworker will select the family they feel is the best match for the child's needs.
The process of foster care adoption through the Department of Human Services involves 27 hours of preservice training, a completed home study, and background checks. The checks include FBI fingerprint results, an Oklahoma State Bureau Investigation check, and an OKDHS child welfare check. You must be a resident of Oklahoma and be at least 21 years old.
Those who wish to adopt through foster care can be single or married, must provide a safe home for a child, and complete many of the same requirements as domestic adoption. You do not have to earn a specific amount of money, but you do need to prove that your income is sufficient to meet your family's needs. You will also need to complete a family medical evaluation, verify all marriages and divorce decrees, and submit references.
The wait to adopt depends on the child's situation and whether the parents' rights have been terminated. This process varies widely, but once parental rights are terminated, the adoption could take place in as little as six months if all the requirements are completed. If a child is over 12 years old, they must give their consent for adoption.
International Adoption
Adopting internationally, also known as intercountry adoption, has many of the same requirements as domestic adoption, but will vary regarding the cost, timing, and requirements of the country. Do your research ahead of time to ensure that you meet both the agency and country requirements before committing to a program.
The first step to adopting internationally is to complete a home study through an agency that is licensed to do international adoptions. The Universal Accreditation Act requires that all adoption agencies completing international adoptions be required to complete accreditation according to federal standards. Check with your adoption agency before beginning the process to ensure that your agency is licensed for the country you are interested in adopting from.
An international home study has many of the same requirements as a domestic home study and includes information on your health history, marriage and divorce decrees, references, finances, home, employment, and background checks. After completing your home study, you will need to file your intercountry adoption eligibility to verify that you are eligible to adopt from your country of interest. This will include submitting your adoption dossier and a completed home study.
Many countries require you to travel to your child's home country to finalize the adoption while others require a minimum residency in the country for a specific number of weeks. Travel costs are additional fees on top of your adoption fees.
Finally, you'll want to finalize your adoption in Oklahoma when you return. If you finalized in the child's home country, then you are encouraged to do a readoption in Oklahoma which protects your child's new citizenship.
No matter which type of Oklahoma adoption you choose, it will be an exciting adventure to expand your family. If you need more information on Oklahoma adoption, check out our forums for adoptive parents.
Are you and your partner ready to start the adoption process? Visit Adoption.org or call 1-800-ADOPT-98 to begin your adoption journey. We have 130+ years of adoption experience and would love to help you.