I was born and raised outside of Philadelphia in South Jersey. I left after high school and completed my undergraduate degree at Bucknell University in Lewisburg, Pennsylvania where I became passionate about working with orphans and children living outside of the love and protection of a forever family. I started at the Congressional Coalition on Adoption Institute the day after graduating and eventually went on to become executive director of the Joint Council on International Children's Services. I may no longer work in adoption and orphan as my full-time employment, however, adoption is very close to my heart and I continue to volunteer through the National Council for Adoption and other organizations. All of this background is to say that as a former adoption professional and girl raised in the Philadelphia metro area, I am regularly asked by friends and family and strangers alike how adoption works, what they need to know about adoption, which adoption agencies they should use, and what are the regulations regarding Philadelphia adoption. I hope this article can serve to answer some of those questions and provide answers for you as you take this first step on your adoption journey.
Also, a beautiful note about the city of brotherly love can be found in this article about the former Philadelphia Eagles Wide Receiver Jeremy Maclin giving tickets to the Eagles football games to children who were adopted and their adoptive families. This will tell you all you need to know about this great city.
1. How to Start the Process of a Philadelphia Adoption
As an expectant parent, you may be researching information on adoption because you found yourself unexpectedly expecting a child. You may feel confident in your decision to create an adoption plan for your baby or you may be just wanting to understand all of your options before you take any step in any direction. Either and all options are okay, and you can be supported by good adoption professionals along your journey if that is what you want to do. Understanding the steps in how to start the process of adoption is a necessary and important first step.
The very first step should be to take a deep breath. This process can be overwhelming and at times stressful. You may be in a situation you did not imagine finding yourself in or you may be at a fork in your road where you are not sure which way to turn or where to take your next steps. All of these feelings and more are perfectly normal and you should know that you are not alone in these feelings or your circumstance. Thousands of expectant families make an adoption plan for their child or children each year in the United States. These expectant parents may go through with the plan and finalize the adoption with the hopeful adoptive family or they may decide to make a parenting plan and raise the child themselves instead. Either is not just okay, but is good.
Only you know what is best for you and your baby and only you can make this important decision. If anyone like a family member, friend, work colleague, or adoption professional like an adoption attorney, adoption agency, or social worker makes you feel pressured to either place your baby for adoption or create a parenting plan to raise the child yourself, then you should remember that it is not their decision to make. Advice is good and important from your community of trusted support people, but no one you trust should make you feel pressured or tell you what to do. This is your decision and your decision alone. A great place to connect with other expectant parents who are contemplating adoption or birth parents who have completed an adoption for their baby can found at Adoption.com's adoption forums. These forums are a wonderful resource for expectant parents who want to virtually chat or connect with individuals and families who have been or are currently in a similar situation. You can learn a lot from them and you can ask questions anonymously.
2. Finding an Adoption Service Provider
Once you decide that you are going to place your child for adoption or you want to learn more about the adoption option for your baby, then looking into adoption service providers who can help you complete your Philadelphia adoption is a great next step. You can find a great list of adoption agencies or adoption attorneys on Adoption.com's adoption directory which shows a list of adoption service providers licensed in Pennsylvania that can complete adoptions. These professionals can be either adoption agencies or adoption attorney law firms.
As a former executive director of an adoption agency and adoption service provider trade association, I was and still am often asked how to choose a great adoption agency or how to know if the adoption agency you chose is good. There is no finite or clear answer to this question. A lot of it is trusting your gut. You will begin the process by making a list of what is important to you and what questions you may have for an adoption service provider.
Then you can whittle down your list to adoption agencies or law firms that seem to meet your needs from the research you have conducted about each of them. You can begin researching by reaching out through email or calling to set-up a time to get your questions answered. There is no pressure to use any particular licensed adoption professional at any time. You can decide to use one adoption service provider (adoption agency or adoption attorney) and then change your mind and use another. This is all okay. Ensuring that you feel comfortable with them for the most important journey of your life is critical. Asking the right questions helps at this point in the process. If you want to see some questions that others ask, read more about adoption professionals. Remember that reviewing a list of questions that others have asked is great, but asking questions important to you is best.
Once you have a list of questions to ask your potential adoption agency or adoption attorney, you will make a list of adoption service providers you would like to interview. Then, set up a time to meet or talk with each one of them. After these discussions, you can make the decision based on the adoption agency or adoption attorney with whom you feel the most comfortable.
One example of a great adoption agency is The Gladney Center for Adoption. Many good adoption agencies like The Gladney Center for Adoption provide services for both the expectant parents and hopeful adoptive parents. Adoption agencies such as Gladney will serve all of your needs through the process from start to finish. They also have many hopeful adoptive parents that they screen and you can choose from. This means that when you are at the step of learning about prospective adoptive parents for your baby, The Gladney Center for Adoption or whichever adoption agency or adoption attorney with whom you decide to use to facilitate your adoption can provide profiles of prospective adoptive parents. These profiles will include photos, information on their marriage (if a married couple), photos of them and the children in the family (if they already have children), what they do for fun, their cultural identity, faith practice or religion, and what they do for a living. The profile will include photos of pets, their home, and information about the community in which your baby would grow up if you choose them as your baby's adoptive family. Your adoption agency or adoption attorney will help you go through profiles to help you with your adoption.
3. Who Is Eligible for a Philadelphia Adoption
Once you decide on the adoption agency or adoption attorney you wish to use and choose an adoptive family for your baby (sometimes this happens in the reverse order), you will need to understand who is eligible to adopt your baby. This is especially true if you find a prospective adoptive parent for your baby before finding an adoption agency or adoption attorney. Philadelphia adoption has the same requirements as the Commonwealth of Pennsylvania adoption. Pennsylvania adoption is considered to be one of the least restrictive states regarding who is eligible to be an adoptive parent. Philadelphia adoption has no age restrictions regarding the age of the adoptive parents. There is no regulated minimum age to adopt and no age limit. There are situations when a minor may be able to adopt a child, especially in the situations of sibling adoption.
Philadelphia adoption regulations allow for adoptive parents to be single, married, or unmarried couples. If both people in a married couple do not wish to adopt a child, the spouse that does want to adopt alone can with the other spouse's consent. There currently are no regulations or adoption laws regarding same-sex couples or LGBTQ+ individuals adopting.
Pregnant and considering adoption?
Get your free adoption benefits and support bundle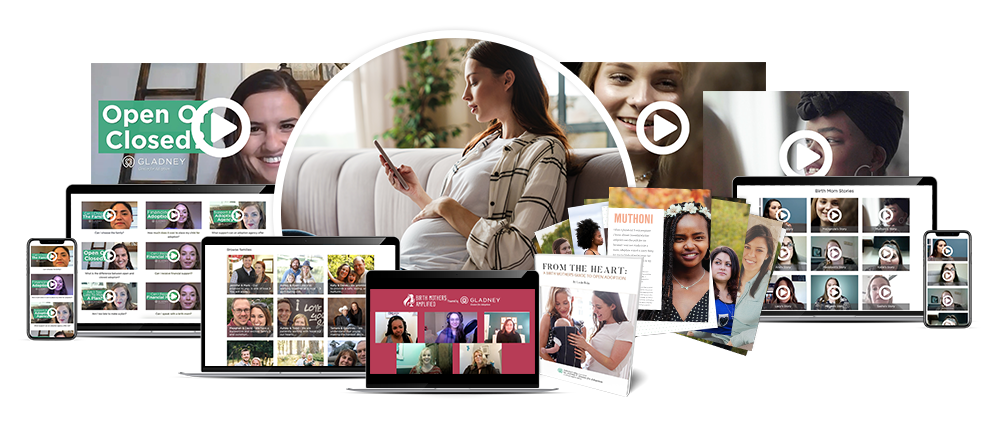 However, regardless of the state and city adoption requirements and regulations, your adoption agency or adoption attorney will have their own requirements regarding who is eligible to adopt with their agency. These requirements may be regarding the number of years a hopeful adoptive couple is married or living together. It may include age requirements, financial requirements, or medical history to name a few.
4. Other Requirements Regarding Adoption
As an expectant parent, your adoption agency may walk you through the possibility of having certain expenses covered by the hopeful adoptive parents you choose for your baby. Although you would not be considered a "birth parent" until after your baby is born and placed for adoption, the Commonwealth of Pennsylvania allows for certain birth mother expenses to be covered legally for the expectant mother by the prospective adoptive parents. Philadelphia adoption law prohibits any expectant or birth parent from having their living expenses paid for by an adoptive parent. However, the law does allow for the adoptive parents to pay the expectant mother's medical expenses or counseling services. Also, the Pennsylvania adoption laws allow for expenses to be paid for by the adoptive parents which would ensure the adoption will not cost the expectant mother anything. Your adoption attorney or adoption agency will help you understand which expenses can be covered and help ensure it is done ethically and within the confines of the state laws.
After your baby is born, Philadelphia adoption requires you to give legal consent for the adoption. The adoption consent will make the adoptive parents your child's legal parents and terminate your parental rights. The adoption consent paperwork can not be signed until 72 hours after the birth of your baby. In the Commonwealth of Pennsylvania, you also have the right to revoke your adoption consent within 30 days of the paperwork being signed.
Philadelphia adoption also accounts for the rights of expectant and birth fathers. Your adoption agency or adoption attorney can help you better understand whether or not the baby's father needs to consent to the adoption. Asking this question at the beginning of your journey will help understand your specific situation.
5. Follow Your Heart
The adoption journey is unique for each person. Finding a support system of friends, family, social workers, adoption service providers, support groups, and/or a licensed counselor is critical to working through your emotions during this time. Trusting your gut is critical. You may hear a lot of voices during this process, but the voice you should trust most is your own. Turning to counsel, speaking to your faith-based leaders, and turning to prayer helps. Know that this adoption journey is yours to take and that it is lifelong. You are in control of this process each step of the way. You can change your mind at any time. If you do decide to go through with creating an adoption plan for your baby, then you will be taking the first step of a journey which will last forever. You will be a member of the adoption triad that includes the adoptive parents, the child, and you the birth parent. By researching your options for adoption in Philadelphia you are taking the first important step.
Are you considering placing a child for adoption? Do you want more choices with your adoption plan? Do you want to regain more control in your life? Visit Adoption.org or call 1-800-ADOPT-98. We can help you put together an adoption plan that best meets your needs.