Anyeisha from Texas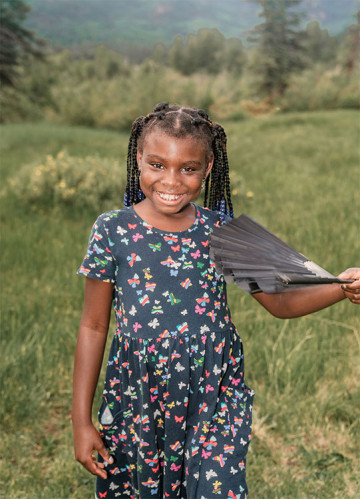 ---
Anyeisha is a silly, sweet, empathetic, loving child. Even though she is the second of five children, she is the mother-hen of her siblings and wants to make sure everyone is always taken care of. Anyeisha hates to see anyone be upset and will do anything to make someone smile. Anyeisha is always on the go. She loves to dance, do gymnastics, cheer, and play basketball. While she loves to be active, she also enjoys doing puzzles and board games with her family. She tends to be easily distracted and switches from one activity to another frequently. She is always interested in trying new things and wants to make lots of friends. Anyeisha is not picky and likes to try new foods. She especially likes quiche and crab legs. She is responsible and honest. She loves to tell jokes and make others happy. Anyeisha wears her heart on her sleeve and can be emotional at times.
Tatyana, Anyeisha, Keishawn, Kashe, and Kei'Maurion are a sibling group of 5. The children all get along well with each other and enjoy spending time together. While all the children have different interests and goals, they all strongly share the belief that family comes first and that they should always look out for each other. These children are siblings by nature but friends by choice. Tatyana is the strong leader. Anyeisha is the empathetic caretaker. Keishawn is the silly but protective big brother. Kashe is the "princess" of the group. Kei'Maurion is the sweet, affectionate baby brother who everyone helps take care of. Every child in the group plays a pertinent role in their family dynamic that makes this sibling group bonded like no other.
Anyeisha's forever family will be one who shows unconditional love to her. She needs to feel loved, understood, and supported by her family. Her family will listen to her wishes and desires. Anyeisha would do well in a family that stays busy and active. Anyeisha does well in an environment where she can help take care of others and help with things around the house. Anyeisha would benefit from a family who could adopt her with her siblings and still allow her to have her own personal space to be an individual. Anyeisha will thrive with a family who talks openly about feelings.