Arazely from Texas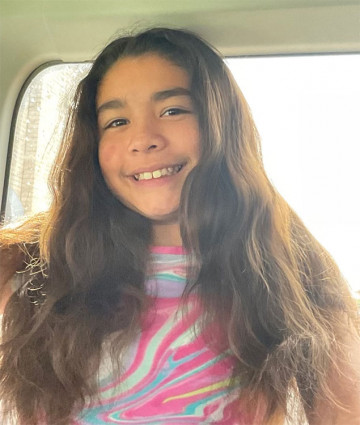 Age 11
Gender Female
Location Texas
Ethnicity Hispanic
Case Number 104167
---
Arazely is a strong and smart girl who loves to help her younger siblings. Like other girls her age, she can at times test her boundaries when wanting to dress a certain way or wear makeup. She is a great cook and loves cooking sopapillas and other Mexican foods for her foster family. She loves to run and play soccer. She makes friends easily but can have challenges with getting along with some peers at times. Arazely worked very hard in school the past year and is proud to be moving up in grades next year. She likes to keep her room clean and helps her younger sister clean her area of the room too. Arazely loves to make people laugh. She likes to tickle her little sister and is good at cheering people up.
Arazely, Jacob, and Oralia is a loving sibling group. Arazely is the oldest sibling and always protective of her younger siblings. Arazely likes to help them and play with them on their level. Jacob loves to play with trucks and likes when his sisters play with him and his toys. Oralia is the shyest out of all three siblings, but once she gets to know someone she opens up and is very playful. Arazely, Jacob, and Oralia have fun together everywhere they go. They almost never argue or fight, but when they have minor disagreements, they do a great job of working through them. All three children are very caring and understanding of each other and just so happy to be together. Arazely, Jacob, and Oralia play well together and are constantly laughing.
Arazely's forever family will best meet the needs of this sibling group with compassion, patience, and a caring nature. Her family will be able to do things as a family both in the home and in the community. Their family will be understanding of each child and their needs as individuals and also as a sibling unit. Arazely's family will be patient and understanding of what she's been through.