As an adoptive mom I feel like I have got the best education and insight from birth mothers. These amazing women often have misconceptions about them, and I am on a mission to help debunk some of those because they are some of the best people that I know. Did you know that only 1% of women in unwed pregnancies choose adoption? These are the 1% that I am proud to know and call my friends. This will be an ongoing series of asking questions to real birth moms to educate and hopefully show the world what is really in their hearts. If you are hoping to adopt I would highly recommend that you get to know and become friends with birth moms. It will be one of the best things you can do for your adoption!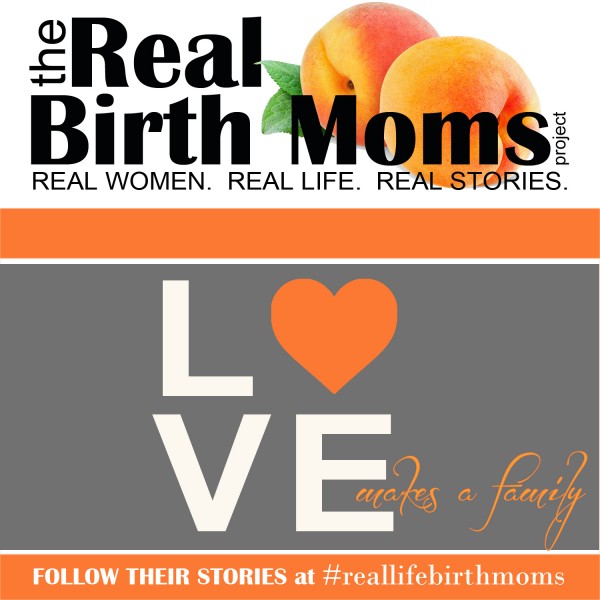 Now onto the next question.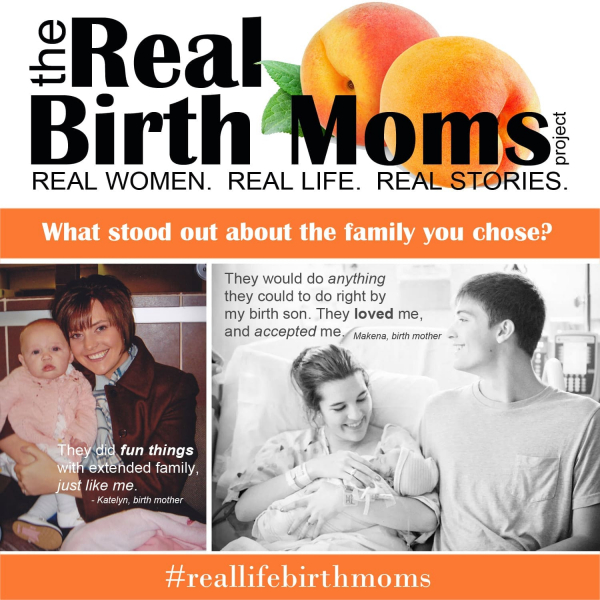 What stood out about the family you chose?
The people I wanted to raise my child was my brother and his wife. They were the only ones I could imagine him with. They were the only ones I could see my son's future with. Also it's a benefit because I know where they live and know how to find them (haha jokes…not really). – Lauren
I could see the love and the respect they had for each other. .. something my marriage was lacking, something I couldn't provide. – Sherri
They were sweet and seemed genuine. I instantly liked them the first time I looked at their profile. The way they described where they live made it easier for me to picture where my baby would grow up. I loved that they were close to both of their families and that she was going to be a stay at home mom. – Lindsey
There were some that stood out at first, but it really was just a feeling. First, I loved that she had two boys, because she could have older brothers, because I love my older brothers. Then, I loved that the mom loved to read and would read to her boys. They seemed so warm and happy and fun. I just got a positive feeling from the family when we would communicate. I liked that they had been married for twelve years already and had gone through a lot of life together and were still happy. – Lauren P.
They were so kind, and when I met them, they brought their three year old daughter. Watching her interact with them and following my intuition is why I chose them. – Melanie
I had a dream of their daughter that was praying for a baby sibling. Also, the feeling I had when I met them in person. I knew I had known them before this life. – Jeanie
The very first thing that stood out was their daughter and her big blue eyes. Ironically my son was born with big blue eyes and they look like they are biological siblings. – Shanna
I can't really say what stood out. Family was family and seeing the struggle my Aunt had and desire to have children of her own was knowledge enough that I was meant to be that vessel. – Margaret
They were the least "what I was looking for" couple that I looked at but I felt something instantly that I could not deny and it never went away, even still. – Tamra
Stay at home moms. – Sonya
They would do anything they could to do right by my birth son. They loved me, and accepted me. – Makena
The family I chose had already adopted a little girl and included her birth mother in her life. – Rachel
Their story. They were high school sweethearts. Their smiles. Their joy and happiness shined through their eyes. – Alysia
They did fun things with extended family, just like me. – Katelyn
They had adopted before, under different circumstances however, and I could tell she was the center of their world. I know this is a crazy observation, but her mom ordered the same thing I was about to order. I saw that as a kind of sign. I see similarities in her personality and my own. I also see similarities in the man I love (not birth dad) and her dad. – Catarina
They were an interracial family with extended family of different races. She would have siblings-a perfect little house on the prairie family – Annette
They just felt right. I honestly felt like I had always known them. – Roanne
No choices. 1978. Closed and sealed adoptions only. – Bridget
Want to read more?
The Real Birth Moms Project | Part One
The Real Birth Moms Project | Part Three
The Real Birth Moms Project | Part Four
Are you a Birth Mother? Answer this question in the comments below! Let's all educate the world on REAL birth moms and not stereotypes.
What stood out about the family you chose?