Her voice was strong with the emotion of a mother remembering the first time her little girl was placed in her arms. Tears formed and rolled down her cheeks as she remembered such a glorious day! Kristi McKenney and her husband, Josh, were building their tribe, and with five biological children on deck, they looked at the empty space where there was more than enough love and room for one more. In February 2011, the pursuit to adopt a daughter began for Kristi and Josh. They had been telling their children stories about adopting a child who needed to be loved and supported. They felt the desire to adopt come from reading the Bible. Kristi and Josh heard the stories of loving the orphan, providing food for the hungry, clothes for the naked, and binding up a broken heart. For years they had been considering adoption, and finally with their biological children old enough to bring in one more beautiful child, the McKenney's decided the time had come to change a child's life—and in turn, their lives as well. On February 8th 2013, that day came for little Olivya McKenney. Kristi and Josh headed for a long three weeks of processing and traveled to Saint Vincent in the Caribbean. They had a few scary moments while in the area, but the McKenney's were willing to do what it took to bring their soon to be daughter officially home.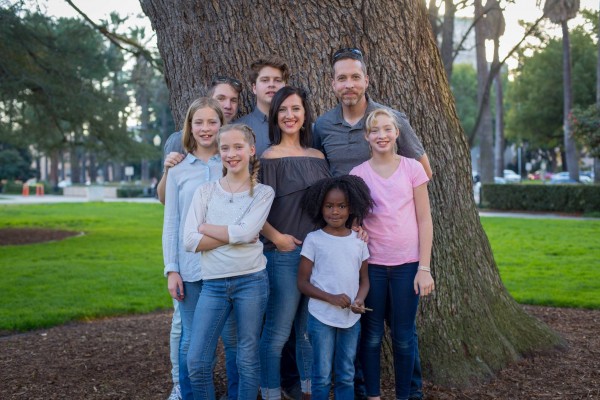 Then, the moment that stopped the world for Kristi and Josh came: a small beautiful 11-month-old little girl was brought out from behind the car door. It seemed like heaven had opened up to earth; water began to sparkle in Kristi and Josh's eyes. "Here comes our child," they began to think. Kristi recalls, "When they placed her in my arms, she was so warm, and she smelled like Johnson & Johnson baby oil. She was just so beautiful." The moment Olivya was placed into Kristi and Josh's arms, she melted right into place, as if she knew she was meant to be a McKenney at that very moment. Kristi and Josh say, "Olivya was the missing puzzle piece for our family; she made us complete."
Olivya, though adopted pretty early on in her life into the McKenney family, had already experienced some trauma, abandonment, and attachment issues. However, Kristi recalls this: "She melted in our arms that day; she knew she was meant to be ours." Each day, Kristi and Josh continue their pursuit to let Olivya know the love and support of loving parents, and her siblings bring her the joy, warmth, and comfort, of a big family. Olivya is working hard to overcome her early trauma and form strong attachments to her family every day.
For the McKenney family, their first experience meeting Olivya was one they will never forget. As soon as they met her, they knew they were all supposed to be a family.
Are you ready to pursue a domestic infant adoption? Click here to connect with a compassionate, experienced adoption professional who can help get you started on the journey of a lifetime.