If you're thinking about adopting in the state of Nebraska, then you've come to the right place. At Adoption.com, we'd love to support you on your journey and are providing this guide to help you understand the important details about adopting in your state.
When you choose to build your family through adoption, then the first step is deciding which type of adoption is right for you. There are three types of adoption to choose from: international, domestic, and foster adoption. Some of the requirements are the same for each type, while there are several key differences. To decide which program is right for you, look through the requirements for each type of program and explore which adoption situation is a good fit for your family. For some, the desire for a baby leads them to choose domestic adoption. For others, they want to build a family quickly and choose to adopt a sibling group through foster care. Still, others have an interest in building their family through an international adoption program. Whatever your choice, your journey will be unique. Before you begin, be sure to find the right adoption agency or adoption attorney who can ensure that you follow all the legal steps needed to complete an adoption in Nebraska.
Requirements for Adoption in Nebraska
Before you start your adoption in Nebraska, you'll have to make sure that you meet the state's requirements. Every state has different rules about what they require for their adoptive parents, so it's important to understand whether you meet those standards before starting the process. In Nebraska, there is no specific minimum age for becoming an adoptive parent, although most agencies require that you're at least 21 to adopt. You can be married or single to adopt, although married couples need to adopt jointly. Also, agencies will have their own requirements for adoption, related to marital status, age, or income that are unique for your agency.
All families who pursue adoption in Nebraska must go through a home study to complete their adoption process. A home study is a written report that includes details about your family and is completed by a licensed adoption agency or caseworker. A home study report includes information about your background, family, children, home, employment, marital status, financial information, and any other things required by your adoption agency. Your caseworker will also do a home inspection and may require outside references. You may also be required to have a doctor fill out the information on your health history.
Although there are no specific income requirements to adopt, you do need to make sure that you have a safe home with the space to add a child. You will also need to get a background check to adopt in Nebraska. Those who have been convicted of a homicide, assault, drug abuse, sexual assault, or any other crime that would endanger children, cannot adopt in Nebraska.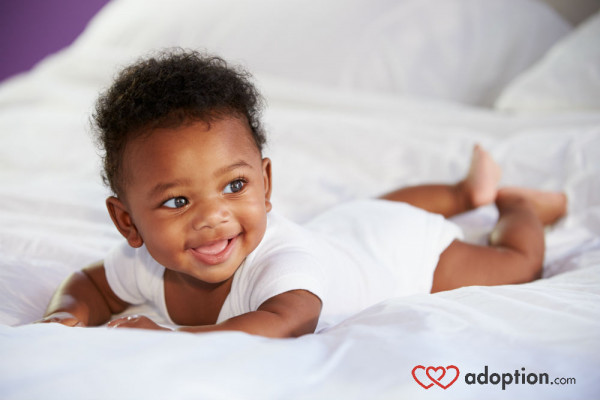 Domestic Adoption in Nebraska
When you adopt a child from the US using a licensed adoption agency or attorney, it's referred to as domestic adoption or a private infant adoption. In addition to your state's requirements, adoption agencies have their own set of requirements that you must meet. That's why it's important to choose your adoption agency carefully, attend an introductory meeting, look through their website, and get an informational packet to find out what your specific agency requires. Some agencies will require you to take additional classes on adoption or parenting to prepare for the placement of a child in your home.
When choosing an agency, don't just consider the cheapest one. Oftentimes, agencies with a lower fee do not provide all the same services, and you may end up paying for additional adoption professionals along the way. Compare services offered along with the cost. The same is true when comparing an adoption attorney with an agency. Attorneys provide all the necessary legal guidance but do not provide a home study, nor the education, training, and guidance needed to complete the steps of the process. No matter which professional you choose, all adoptions in Nebraska require you to pass a fingerprint and background check.
Domestic adoption in Nebraska also requires that you will need to find a match with an expectant parent who is choosing adoption for their child. Our parent profiles are a great place to meet with a birth parent, showcase your family pictures, and show your journey to adoption. Some adoption agencies work with expectant birth mothers and will show your profile to them for a potential match.
In Nebraska, you are allowed to use an adoption facilitator, which is an organization that will match you with a birth parent for a fee. Although this is not allowed in all states, in Nebraska it is legal, and the facilitators do not need to be registered. Advertising for your adoption in Nebraska is also allowed. But keep in mind that sometimes the best way to find a birth parent match is by spreading the word that you are adopting. Family and friend connections will occasionally open a door to adoption and may provide a valuable match with a birth parent.
If you are from another state and want to adopt a child from Nebraska, you will need to be sure that you are following the Interstate Compact for the Placement of Children which gives specific instructions on how to take children in the adoption or foster care process across state lines. You'll want to make sure that your adoption agency or attorney is following these guidelines.
Another thing to consider is whether you will pay for birth parent expenses. You are legally allowed to provide for the birth parents' expenses as long as they pertain to legal and living expenses. Nebraska does not define what these expenses are in their state statutes. Check with your adoption agency or attorney before providing birth parent expenses, as well as how long you are allowed to provide these expenses.
Those who go through domestic adoption will also want to decide how much contact they want their children to have with their birth parents once the adoption is finalized. This is referred to as open adoption. Many birth parents want some contact with their biological children, but the level of openness you have is up to you and the birth parents. Some desire regular updates through pictures and letters. Other birth parents want more contact, including visitation or exchanging personal contact information. You will want to discuss your open adoption relationship with your child's birth parents before the birth parents sign consent forms, so there will not be any misunderstandings or civil actions taken against you. For adoption in Nebraska, open adoption contact agreements are legally enforceable.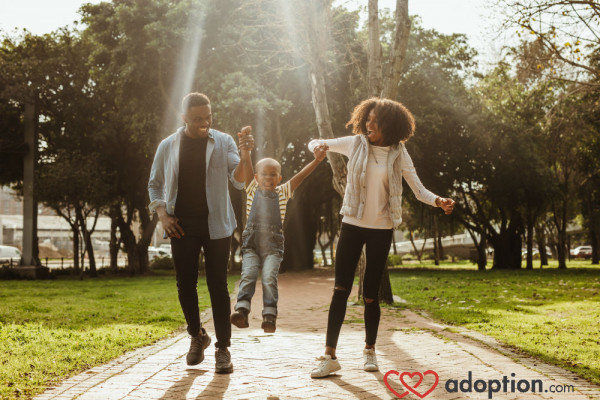 Foster Adoption in Nebraska
Foster adoption is the term used for adopting a child out of foster care. Currently, there are hundreds of kids in foster care who are waiting for their forever families across the United States.
To begin the process of foster adoption, it's important to know a few of the requirements involved and how the foster care system works. The goal of foster care is reunification with parents. Oftentimes, the child has been taken out of their biological parent's home for a temporary time period. During this time, the parent is expected to remediate the situation so that the child can return to their parents. In some cases, a child cannot return home and parental rights are relinquished. That child then becomes available for adoption. If you are fostering that child and are interested in adoption, you will likely get the first opportunity to adopt the child.
Before you get your foster care license, you will need to meet Nebraska's requirements for foster parents. Just like domestic adoption, you'll complete background checks to show whether you've been convicted of any crimes or child abuse. You'll need to prove that you can provide a safe home for a child. Although you don't have to maintain a specific income level to be a foster parent, it's important to be able to financially support a child. Most important, you need to provide a child in foster care with love and nurturing in a safe, stable environment.
You also need to attend foster care pre-service training. This will help prepare you for parenting a child with some unique challenges. Once you have completed your pre-service training and all of the requirements for foster care licensing, you'll be able to bring a child into your home. If that child becomes available for adoption, then you will be able to proceed with the next step of your adoption journey.
Waiting children are also available through the state. These children are available for adoption because their parental rights have already been relinquished. Often waiting children are older, are from a sibling group, or may have special needs. You can look at photo listings of waiting children to see if any are available from Nebraska or other states. For both domestic and foster adoptions, finalization takes at least six months.
Understanding Adoption Consent
Understanding consent is part of the adoption journey. For a child to become adopted, they must have their parental rights relinquished. For domestic adoption, birth parents may sign consent forms 48 hours after the birth of a child. If it's through an agency adoption, the birth parent must be offered three hours of counseling and an attorney. Consent is final once signed and the agency approves unless the birth parent can prove it's not the child's best interest. Through foster care, a parent may have their rights relinquished involuntarily. Once parental rights are relinquished, you can start the process of paperwork for a foster adoption.
Nebraska also has a putative father registry. This registry allows men to claim paternity for a child born out of wedlock. It also notifies them about any adoption proceedings. Before your adoption is finalized, your attorney will check to see whether paternity has been established and whether consent from the birth father is needed. There are additional details covered here about the birth father's process of establishing paternity.
International Adoption in Nebraska
Those hopeful adoptive parents in the process of adopting internationally will start the process much the same way as domestic and foster adoptions. You will complete a home study for an adoption agency licensed to do international adoptions. They will come into your home and collect background information on you and your family history. It's important to find an adoption agency that is licensed to do international adoptions for your specific country, because of the requirement of the Universal Accreditation Act, which requires that all adoption agencies complete accreditation according to federal standards.
International adoptions are different from domestic adoptions because you not only have to meet the standards of your state but also the requirements of the country you are adopting from. Depending on the country, there may be additional requirements concerning your age, marital status, health, and financial situation. You will also need to file intercountry adoption eligibility to show that you are eligible to adopt from that country. Once you've completed all the paperwork for your international adoption, you will submit your adoption dossier and completed home study.
Travel is another consideration when adopting internationally. Some countries require that you travel to the country to pick up your child, while others require a short-term residency there. Some countries do not require travel at all. If this is an issue for your family, you may want to choose a country with the travel parameters that fit your family situation. Travel fees and expenses are usually a separate fee from the agency fees and country fees, so keep that in mind as you plan for your adoption expenses.
Most countries will have you finalize the adoption in your child's birth country. When you return to Nebraska, you can apply for your child's birth certificate.
Whether you choose to foster, domestic, or international adoption in Nebraska, it's good to connect with others on the same journey. Join our parent forum to receive the support you need.
Are you and your partner ready to start the adoption process? Visit Adoption.org or call 1-800-ADOPT-98 to begin your adoption journey. We have 130+ years of adoption experience and would love to help you.