The first ultrasound of my only pregnancy, back in 2005, showed me in no uncertain terms that I was about to become the mother of identical twins. My first reaction was elation, but it was edged with a tinge of sadness.
I had agreed with my husband of the time that ours would be a two-child family. The double miracle in my womb meant that our plans to have a biological child first and adopt a second were going to have to change. Embracing our biological twins, we waved goodbye to the adopted child who might have been ours.
When my daughters' father and I divorced in 2012, part of me was excited about the prospect of being able to make decisions about growing my family without needing my ex on board. I had unexpectedly found motherhood to be my vocation, although it is not my only career. Our long ago limit of two children seemed artificial and unnecessary.
Of course, I had no intention of seeking to adopt right away. My twin daughters were only 6 years old. We'll call them Julie and Marie (not their real names). They had been through enormous changes after the divorce. I wanted to give them plenty of time to adjust to the new family dynamic. I knew that I needed time to heal from heartbreak, find my way as a single mother, and adjust to raising my daughters on a single income. Adoption wasn't out of the question, but it was on the back burner. I'm nothing if not practical.
Life has a way of moving forward without consulting me. I accept that and am on my way to embracing it. The man who fathered my extraordinary daughters walked into my life, unexpectedly. Nine years later, he walked out of my life, equally unexpectedly. His departure ushered me into the surprisingly satisfying life of a single mother. I never dreamed that I'd conceive twins, much less that rarest of rare gifts, siblings who share both a womb and DNA.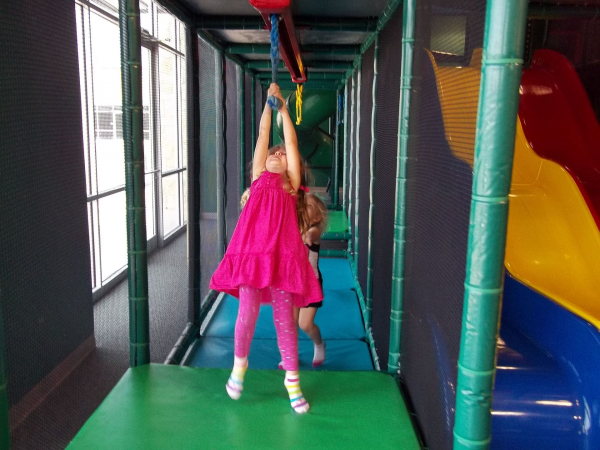 2013 brought with it a new crossroads in my life. A family member ended up in crisis, and her 3-year-old son, who we'll call Alan, landed in foster care. I am one of a handful in my extended family in a position to adopt him, should his parents' rights be terminated. I thought long and hard, evaluated my current circumstances, and consulted with my daughters, then almost 7 years old. We determined that we were ready to provide Alan with a forever family if the one he was born into proves unworkable.
In this blog, I document this journey. I started out with the naïve assumption that kinship adoption would be more straightforward than other types of adoption. I'm still learning how very wrong I was.
For Alan's sake, and that of his mother, I hoped with all my being that their circumstances would resolve so Alan could grow up, safe and nurtured, with the mother who gave birth to him and loves him with all that she has. However, that situation hasn't worked out. Although my girls and I have place in our hearts and home for a brother and son, that too has yet to come to pass.
I confess that part of me just wanted life to hurry up and bring him to us, since we had stability to offer then and there. I know, though, that evaluations take time, and that Alan would have to live with his foster mother temporarily while all his options were carefully evaluated. His biological parents were (and should have been) given opportunities to resolve their crises to create a stable and safe home for him. Sadly, they were not able to make necessary changes.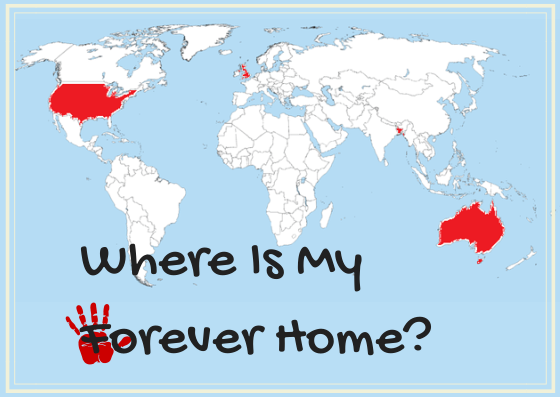 I didn't expect this process to be simple. Even if things weren't already complicated enough, we don't even live on the same continent. Alan's in the United Kingdom, while I'm in on the other side of the Atlantic in the US. Other potential forever parents within our extended family span the globe from Australia to Bangladesh. I don't envy the folks who had to do this international evaluation of Alan's family options.
I welcome your company on this journey into the unknown. This story won't have a neat and tidy ending. Wherever Alan ends up being raised, he will have family members working in his best interest, often in conflict with each other. It will be exciting, complex and, I'm sure, difficult for everyone. There's no way to separate the baggage and drama of our shared extended family from Alan's fate. I just hope that he comes out of this difficult time knowing how much he is loved and how valuable he is.
How will you know it's the right time to adopt? Do you have a series of milestones to meet before you start the process? Or did life let you know it was time?