Anthony from Texas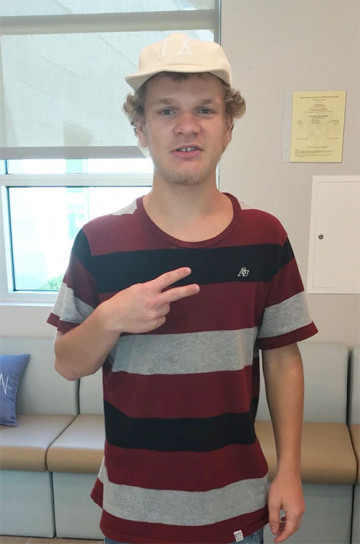 Age 17
Gender Male
Location Texas
Ethnicity NA
Case Number 89277
My Siblings Alex
---
Anthony enjoys the responsibly that comes with being an older sibling seriously and always asks about his brother, Alex. He takes on a caretaker role whenever he is with his brother and enjoys lending a helping hand whenever Alex is involved. Anthony enjoys going to school and seeing his friends. He loves to talk about the things he has learned during school and loves showing that he can write his name. Anthony loves to play with Bey Blades, and Beyblade is his favorite show. Anthony has a very sweet, kind, and helpful personality. He enjoys helping around the house. Anthony has been diagnosed with Autism Spectrum Disorder. Anthony desires to learn how to read and write. He enjoys learning to cook and does not mind helping clean up the house. Anthony takes pride in everything that he does and values when others believe in him and give him encouragement. He loves to talk, and he enjoys being outside in the fresh air and exploring. Anthony is the happiest when he is with his brother Alex.
Anthony and Alex are energetic brothers. These brothers both enjoy being outside, playing at the park, or going to the movies. They both have a love for Bey Blades, basketball, and the color red. The two of them share everything when they are together, and Anthony takes his big brother role very seriously. Anthony likes to help his brother with everything. Alex wears his heart on his sleeve, and he cares about everyone around him. Both Anthony and Alex love school and learning new things, they also love to adventure and try new things together. The brothers enjoy having books read to them and watching Netflix shows, like The Flash and Beyblade. They both enjoy playing and watching basketball. Anthony and Alex desire to join their forever family!
Anthony will benefit from a two-parent home where he can continue to develop independent skills. He will enjoy an active home that provides opportunities to participate in a variety of experiences, such as going to museums, workshops, or community events. Anthony will benefit from having clear house rules and consequences. Anthony looks forward to playing with, talking to, and spending time with his forever family!