Bryan from Texas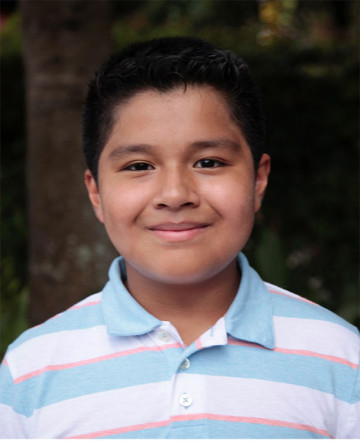 Age 12
Gender Male
Location Texas
Ethnicity Hispanic
Case Number 94967
---
Bryan is a youth with a good sense of humor. He can initially be shy; however, after he is comfortable, he will open up and engage in conversation. Bryan likes to play soccer, swim, watch movies with his family, and participate in family outings. He is fond of hands-on science and is infatuated with learning how different bacteria effect the human body. Bryan also enjoys playing video games and his favorite game to play is the Legend of Zelda. He likes to engage in conversations that trigger laughter, entertainment and endearment. Bryan is a smart student and capable of participating in any sports that interest him. He has so much to share with his new family, so be prepared to grasp his creative perspectives and scientific facts!
Vanesa, Bryan, Ismael and Elizabeth look forward to being with a family who will inspire their transition into maturity with love, nurturance, and support. Vanesa has an unconditional love for her siblings that is obvious. She will help them in any way, regardless of whether they are all playing together, completing homework, or getting chores done. Bryan is the big brother that bonds the group together; he enjoys playing games and watching their favorite movies together. Ismael and Elizabeth are a dynamic duo since they are only a year and two days apart. Ismael is a very sweet boy who can be shy, but he will engage more when he is comfortable being around you. Elizabeth is respectful and vibrant. She is a curious little girl who loves to get attention, since she is the youngest of the group. They all have a relationship that is unique and inseparable. They express a devoted bond and are looking forward to sharing this bond with a forever family that will be committed to them for the rest of their lives.
Bryan's forever family will provide him with structure and motivation in a loving and affectionate manner. His family will provide unconditional support, guidance and supervision. He will need a family willing to advocate for him while providing new challenges to encourage his progress.