Chance from Texas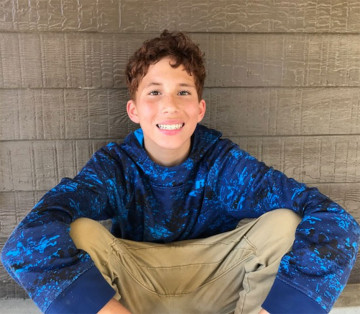 Age 16
Gender Male
Location Texas
Ethnicity African American
Case Number 81960
My Siblings Garrett
---
Chance is a smart and outgoing child. He has a helpful and kind personality. Chance has enjoyed participating in Boy Scouts. He enjoys science, video games, and making art projects. Chance enjoys attending school and reading. He loves spending time with his brother, Garrett. Chance enjoys outdoor activities such as basketball, riding bikes and swimming. He participates in soccer and basketball. Attending the Dallas Stars hockey games is a pastime Chance enjoys. Chance also enjoys singing and listening to music. Additionally, he likes playing with animals, drawing, and assisting with cooking. Chance occasionally expresses his emotions in a physical manner, but he responds well to redirection and consequences. He continues to learn ways to manage his behaviors in a positive way. Chance has two brothers who he would like to keep in contact with after he is adopted.
Chance is a protective brother and always looks out for Garrett. The brothers hope to never be separated again. They get along well and enjoy many of the same activities such as playing outside, listening to music, and attending church. Both boys enjoy going camping and hiking. Chance and Garrett are good with animals and enjoy having pets. The boys enjoy going on family vacations and going out to eat. Chance and Garrett enjoy having other children in the home to play with. Garrett looks up to his big brother and wants to be involved in activities that Chance enjoys. Both boys are eager to lend a helping hand around the home. Visit me at the Heart Gallery of the North Texas.
Chance would like an active family who will allow him to participate in extracurricular activities. He will excel in a structured home environment which can provide him with stability and love. Chance has two siblings who are not part of this adoption. It is important to Chance that he be able to maintain contact with his siblings.