Cloey from Texas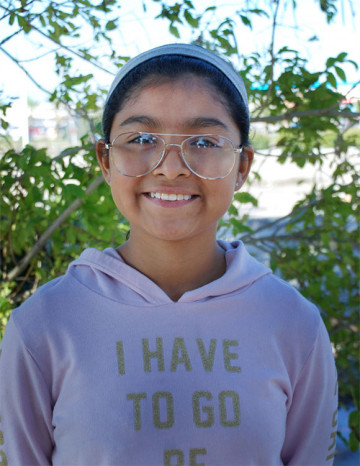 Age 14
Gender Female
Location Texas
Ethnicity Hispanic
Case Number 89357
My Siblings Chucky
---
Cloey is a creative, active, and bubbly girl. She enjoys activities such as acting and singing. Cloey would love to appear on America's Got Talent or be on the Disney Channel. She is a superstar in the making and wants a chance to showcase her talents! Cloey also enjoys the outdoors and playing sports. She is fond of fishing, hikes and camping. There isn't a sport Cloey doesn't like. She can be found dribbling a basketball, tossing a football, or swimming in the local waters. Some of Cloey's other interests include scrapbooking, watching movies, and arts and crafts. Cloey is active in her church's youth group and enjoys singing in the youth choir.
Chucky and Cloey are tight knit siblings and where one goes, the other one often follows. They are each other protectors and enjoy one another's company. This brother and sister duo enjoying playing outside with each other and talking about the things that are going on in their lives. Chucky and Cloey are very competitive with one another, and this is evident in their love of sports. Together, the siblings can be found competing at basketball, soccer, or volleyball. There isn't much sibling rivalry between the two, just friendly competition. Both Chucky and Cloey enjoy sports and outdoor activities. However, Cloey is the more creative of the two and enjoys acting and singing. Visit us at the Heart Gallery of South Texas.
Cloey would like to have a family who lives in a mansion so she could play hide or seek. She would also be happy with just a two-story house with supportive mom and dad who want to give some children a chance. She would like to have her own bedroom. Cloey's family will be involved in the activities she participates in. Cloey also wishes to be in a family who travels.