Danica from Texas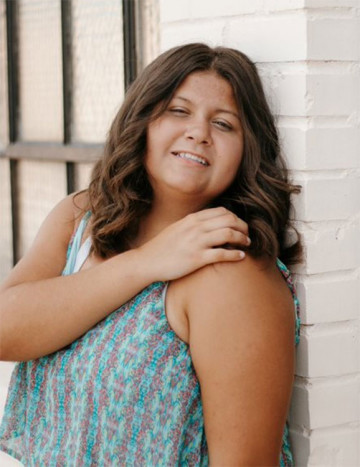 Age 14
Gender Female
Location Texas
Ethnicity Hispanic
Case Number 100228
My Siblings Dominic
---
Danica is a sweet youth who can be a little shy and reserved at times. Initially, she can be guarded and is slow to begin trusting others. Her demeanor gives her the appearance of being older than she is. Danica is like many teenage girls. She likes to hang out with her friends, and she enjoys going to the mall and shopping. Danica enjoys singing and making up dances with her friends. She gets along well with the girls in her current placement and avoids conflict. Danica makes average grades in school. At this time, she doesn't know what she would like to do after she graduates. She has many different interests and is keeping an open mind for the future! Danica looks forward to the stability of joining her forever family.
Danica and Dominic are a close pair of siblings! They each get along well with those around them, as well as each other. Both kids enjoy attending church and youth group. The siblings like going on outings in the community and hanging out with their friends. They enjoy being outside at times, but also like playing video games indoors. Dominic and Danica share the same interest in music. They enjoy introducing each other to new music and songs. Both children each participate in the school choir and just love music. They share many similarities, but they are individual in their own way. Dominic enjoys meeting new people and loves to talk. Danica is more reserved and quieter than her brother. Dominic can a little naive at times, while Danica is more mature. They are both very sweet, likable kids who look forward to joining their forever family!
Danica's forever family will be a loving and patient family. She is close with her brother and other family members. Her family will encourage her to maintain these connections. Danica is optimistic for the future!