Dyllan from Texas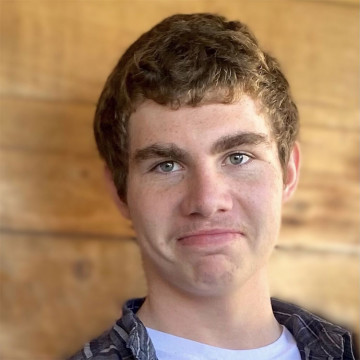 Age 17
Gender Male
Location Texas
Ethnicity NA
Case Number 85765
My Siblings Dustin
---
Dyllan likes to be part of a team and will naturally fit into a well-structured family setting. He is like most young teens his age, he loves playing video games and focuses on his phone. However, he loves being active outside. He enjoys practicing tricks on scooters and skateboards, or practicing to perfect his free throw shot in basketball. Dyllan also likes to walk home from school with his friends as he's become very social, coming into some new found confidence. As he as matured, he takes pride in his appearance and is learning how to be healthier both with nutrition and remaining physically active outside. He is described as the steady one of the group. He tends to be more level headed when making decisions. He tries his best to consider everyone and come to a compromise. Dyllan is also described as a sweetheart and will welcome you with a big hug when he sees you.
Dyllan, is the elder of the two, he is a bit more level-headed and calm. Dustin and Dyllan have their sibling rivalry, it's often playful and they get along well for the most part. Dustin tends to look up to Dyllan and take on many of the same interests, such as riding scooters, skateboarding, volleyball, basketball, and video games. Dustin, the youngest brother, is often the most animated. He doesn't mind being the clown to break the tension in any setting and often helps Dyllan let loose. They have a deep bond as they've continue to strengthen since they've been placed together for quite some time. When these boys have decided they are committed to you, they will not hold back their love and affection for you. Dyllan and Dustin care deeply for each other. Visit me at the Heart Gallery of South Texas.
Dyllan's forever family will be strongly connected and a patient father and mother figure as heads of the household. He has shown a strong desire to have a loving mother and father to guide them and care for them. He and his brother are continuously learning how to understand and connect to each other as a team. He is open to having other siblings and pets in his forever home. Dyllan will benefit from someone who has experience in identifying and assisting to improve those needs.