Hayle from Texas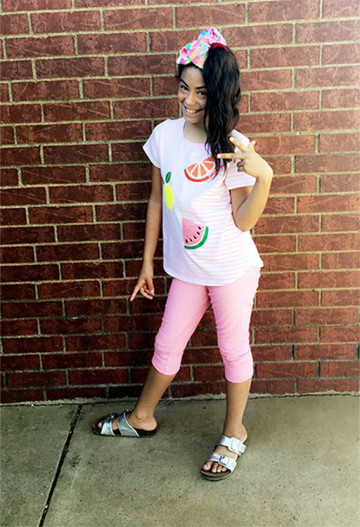 Age 11
Gender Female
Location Texas
Ethnicity Hispanic
Case Number 90100
---
Hayle is wise beyond her years! She is full of energy and loves socializing with her peers! Hayle enjoys social media and watching YouTube tutorials and music. Hayle is very tech savy and enjoys spending time creating videos on TikTok. This exposes her creative mind! She loves all things fashion! Hayle likes to go shopping and likes to put outfits together. She loves posing for the camera and smiling! Hayle likes to be involved in activities such as dance and sports. She is very outgoing and enjoys performing. Hayle would like to join a school sport or even a dance team. Hayle likes to feel loved, enjoys being the center of attention, and does not hold back from being affectionate.
Hayle, Jon, and Zoey have a unique sibling bond and love each other very much. Hayle as the oldest loves setting an example for her siblings, by being a leader. Hayle is often creating TikTok videos and likes to shop. Jon, as the middle brother, is the protector of his sisters. Jon is creative and often asking where he can help. He especially likes to cook and bake. Zoey as the youngest, is the energizer of the group. Zoey is sassy and enjoys doing her hair and her nails. Zoey also enjoys Disney sing alongs where she can sing and dance.All of them have similar interest as a family. Zoey and Jon have a tight bond and often want to be around each other, as they tend to be able to visit with each other more often. Both Jon and Zoey do also enjoy the time they get to spend with their sister Hayle. All the siblings enjoy outdoor play and enjoys keeping themselves busy. Together they form a loving and fun trio, and look forward to finding a family that will be able to help them be able keep them together forever.
Hayle is ready for her forever family. Hayle is looking for a family where she feels loved, secure, and accept. Hayle's family will show her all the attention she so desires. Hayle would benefit from a family with two parents who is willing to offer their patience. She will do well in a structured environment that shows love and affection openly.