Heavenly from Texas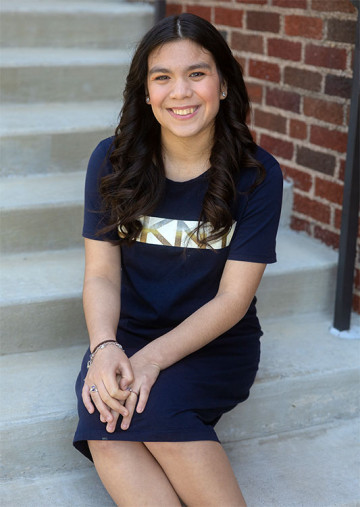 Age 17
Gender Female
Location Texas
Ethnicity Hispanic
Case Number 101887
My Siblings Elyza Evangelina
---
Heavenly is a quiet and very reserved youth. She gets along well with others, but she can be a little quiet when she is first introduced to people. Heavenly can be slow to make new friends as she comes across as shy and keeps to herself. However, she will open up more as she feels more comfortable. Heavenly likes to play basketball, volleyball, and other sports. She also likes to play video games and watch movies. Heavenly likes to listen to music and write for alone time and enjoys participating in outdoor activities with her siblings. She loves spending time with her siblings at the park. Heavenly does love to be pampered! She likes to go shopping, getting her hair done and getting her nails done. Heavenly also love cosmetics. She wants to join the military after she finish high school. Heavenly is a resilient youth who is optimistic for the future ahead of her.
Heavenly, Elyza, and Evangelina are three sisters who get along with each other very well! All three love to play basketball and soccer together. Heavenly and Elyza are extremely close since they are close in age. They like to play video games and watch movies together. Evangelina looks up to her older sisters and love spending time with them. You can find the sisters doing something outside as they love the outdoors. They love swimming, hiking, and biking. Heavenly, Elyza, and Evangelina love spending time together; however, like any sisters they have their normal disagreements, though they can be redirected quickly when those disagreements arise. Heavenly is quiet at first, but she opens more as she feels comfortable. Elyza is very talkative and interact well with others. Evangelina love being active and enjoys participating in various activities. These three sisters love one another and have a lot of love to give to a family who wants to love them back just as much!
Heavenly will benefit from a two-parent home with a strong male role model. She needs parents who are structured and maintain a good daily routine. They should be patient and provide her with praise when she does something well and consistent redirection if she breaks a rule. Heavenly will thrive when given a lot of individual attention. She may be slow to warm up to new adults in her life. Heavenly is waiting for a family to show her what it means to be part of a family. She would love a family who is active and encourages her to participate in activities that will improve her self-esteem and social skills.