Jon from Texas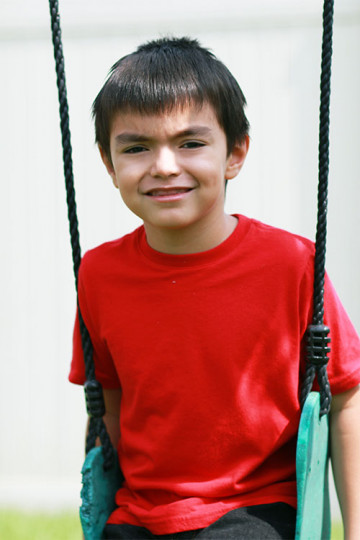 Age 8
Gender Male
Location Texas
Ethnicity Hispanic
Case Number 90101
---
Jon is a talkative boy that likes to explore! Jon has a very sweet and loving personality! Jon enjoys being part of family outings and likes to feel independent. He is great at being involved in creating fun memories. He is dependent on adult guidance but really enjoys baking and finding new recipes. Jon is creative and likes to spend time working on puzzles and Legos. He enjoys staying busy and being entertained. He is a big lover of the outdoors, and really enjoys taking on new adventures. Some of Jon's favorite hobbies include, swimming, bike riding, and running around in the backyard.
Hayle, Jon, and Zoey have a unique sibling bond and love each other very much. Hayle as the oldest loves setting an example for her siblings, by being a leader. Hayle is often creating TikTok videos and likes to shop. Jon, as the middle brother, is the protector of his sisters. Jon is creative and often asking where he can help. He especially likes to cook and bake. Zoey as the youngest, is the energizer of the group. Zoey is sassy and enjoys doing her hair and her nails. Zoey also enjoys Disney sing alongs where she can sing and dance.All of them have similar interest as a family. Zoey and Jon have a tight bond and often want to be around each other, as they tend to be able to visit with each other more often. Both Jon and Zoey do also enjoy the time they get to spend with their sister Hayle. All the siblings enjoy outdoor play and enjoys keeping themselves busy. Together they form a loving and fun trio, and look forward to finding a family that will be able to help them be able keep them together forever.
Jon is ready for his forever family. Jon's ideal family will give him lots of love, and attention. His family will be patient as he becomes secure with them. Jon will do well with a family who is willing share a common interest. He will also benefit from a structured environment that also encourages him to grow and develop his own interests and hobbies.