Jose from Texas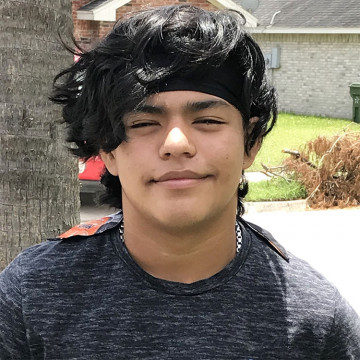 Age 14
Gender Male
Location Texas
Ethnicity Hispanic
Case Number 86698
My Siblings Joe
---
Joey is a happy child who is always smiling. He enjoys playing video games with his younger brother but is also very active. Joey likes distance running and has even participated in a few marathons. He really likes doing different activities outside and most recently discovered paintball. Joey has also expressed an interest in music and drawing. Joey has a laid back personality and tries to not to let things bother him. He is funny and can sometimes be a class clown. Joey is ready to find a forever home where he will receive encouragement to participate in his many activities, including exploring and fishing.
Joe Michael "Mikey" and Jose "Joey" are very close. They love each other very much and are protective of each other as well. Like most siblings, the brothers have sibling rivalries, but they still support one another. Mikey is sweet, talkative and enjoys meeting new people. He really likes being the center of attention and always has a smile on his face. While Mikey is outgoing, Joey is more laid back and tends to be on the quieter side until he warms up to you. However, he is friendly and likes to interact with others. Both children enjoy spending time doing outdoor activities, such as paintball and fishing. Indoors, they can often be found playing video games.
Joey's ideal home will have both a loving mother and father who are willing to care for him and his brother. Joey hopes to find a family who live where he and his brother will have plenty of room to play outdoors. He will benefit from a family that is nurturing, patient and active.