Ki'yon from Texas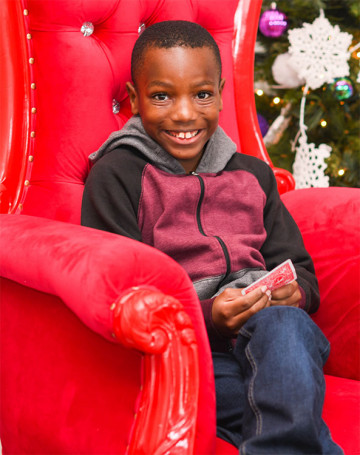 Age 10
Gender Male
Location Texas
Ethnicity African American
Case Number 105696
My Siblings Christian
---
Ki'Yon is a very sweet and affectionate boy. He enjoys spending time with his biological brother, and foster family. Ki'Yon is a very positive and happy child with an infectious smile. He is very engaging and inquisitive. Ki'yon loves to play in places where he can be little rambunctious, like the trampoline parks, arcades, and parks. He is very creative and enjoys arts and crafts. He enjoys playing with animals, video games, basketball, and other friends. Ki'Yon love to be outdoors and is very active. He is very smart and does good in a school setting. He gets along with his peers and is very polite. Ki'Yon has a smile that will warm up any room; and he has a bright future with a loving forever family.
Ki'yon and Christian are both energetic and fun-loving children who like to be on the move. They are both very bonded to one another and have been throughout their entire lives. They laugh together, play together, and support one another. Ki'yon and Christian enjoys swimming, drawing, playing video games and watching movies together. In addition, another common interest that both shares is listening to music, laughing and just be silly together. Ki'yon is the oldest and loves to be around his brother. Ki'yon and Christian both outgoing kids and love exploring together. Kiyon and Christian enjoy motivating each other to make better decisions and to respect others. They would like to be adopted together into a loving and nurturing forever family.
Ki'Yon's forever family will set loving and firm boundaries. Ki'Yon's family will spend meaningful one and one time with him. He would thrive in a home that is active.