Pamela from Texas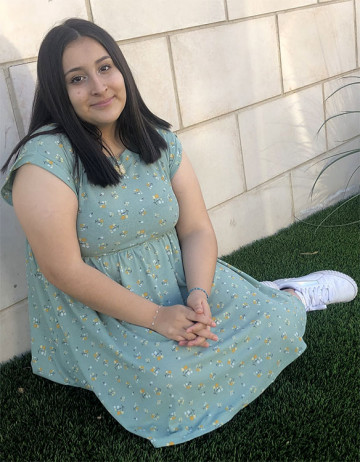 Age 15
Gender Female
Location Texas
Ethnicity Hispanic
Case Number 93087
My Siblings Paola
---
Pamela is youth who loves to spend time with her family, more so than with friends. She is shy, until she gets to know you. Pamela has a female chihuahua who she loves, cares for, and likes to purchase clothing for. She is very caring and does not like to see other people work without her helping. Pamela is good at helping around the house. Pamela likes cosmetology, cutting hair, and working on makeup. Pamela likes to bake and cook. Her favorite foods are pizza, Mexican food, and Chinese food. Pamela likes to dance, do yoga, and swim. She is bilingual in English and Spanish. Her favorite subjects in school are biology, art, and digital media. She is really invested in school and to continue to earn good grades. Pamela is interested in law enforcement and wishes to be in the law enforcement program at her school next year.
Paola is the eldest sibling who often takes the role of the caregiver with her younger sister, Pamela. Pamela looks up to her sister but has a personality of her own. They love each other very much, though like many other siblings, they disagree and make up quickly after. They enjoy participating in activities together and separately. Paola is more of an extrovert and social, while on the other hand, Pamela is more an introvert. The sisters are both active. Paola likes to participate in the gym and Pamela likes to swim at the gym. They both like to go out shopping, to the movies, and to eat out like most other youth their age. Paola and Pamela have had the chance to travel with their current foster parents and they both enjoy opportunities to explore.
Pamela will benefit from a family who will take her and her older sister. Her family should be active and like to participate in activities together. She would like to take her dog with her to join her forever family. Pamela needs a family who will engage with her and encourage her to be involved in different activities and interests. Pamela states she wants to be loved and cared for. She is looking for a forever family. She will benefit from a family who has no other children in the home or who have adult children. Pamela has siblings and some relatives who are not part of this adoption, with whom she would like to maintain some sort of contact.